Runway Off Wealthy '19
Thank You!!!
Wow! What an incredible night.... The people, the food, the drinks, the atmosphere... We couldn't have asked for more.
What an amazing thing to get to throw an event to raise money for such a worthy cause like childhood hunger.
So many people come together to make this event what it has become and it makes our hearts so happy to hear that to many, this has become the 'event of the year' and they are already looking forward to next years. After the tornados the night before and the threat of rain the night of, we weren't sure what the night would bring us, but if I say so myself, I think this was the best Runway off Wealthy yet!
We have tallied the numbers and when all was said and done, we raised just over $8,000 for Kids Food Basket!! How awesome is that?! When we first had the idea for this event over 6 years ago, we never imagined how large it would become and what an awesome impact we could help facilitate. Due to the amazing support of our guests, sponsors, and partners, approximately 8,000 children at 47 schools across West Michigan will be provided with a nourishing evening meal, bridging a nutritional gap they may otherwise face.
Check out some pics and notes from the show below.
You can also find more photos on our facebook page: HERE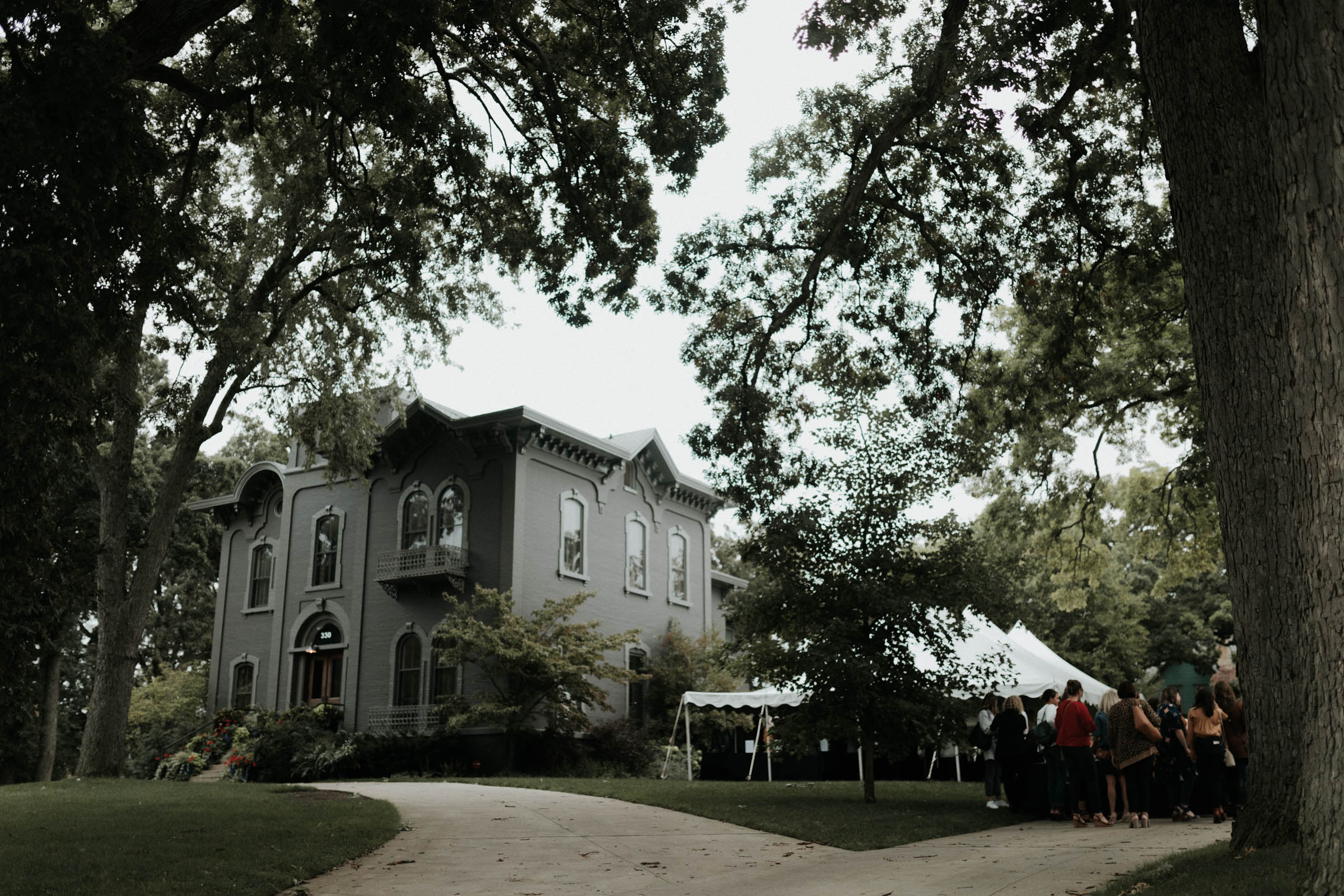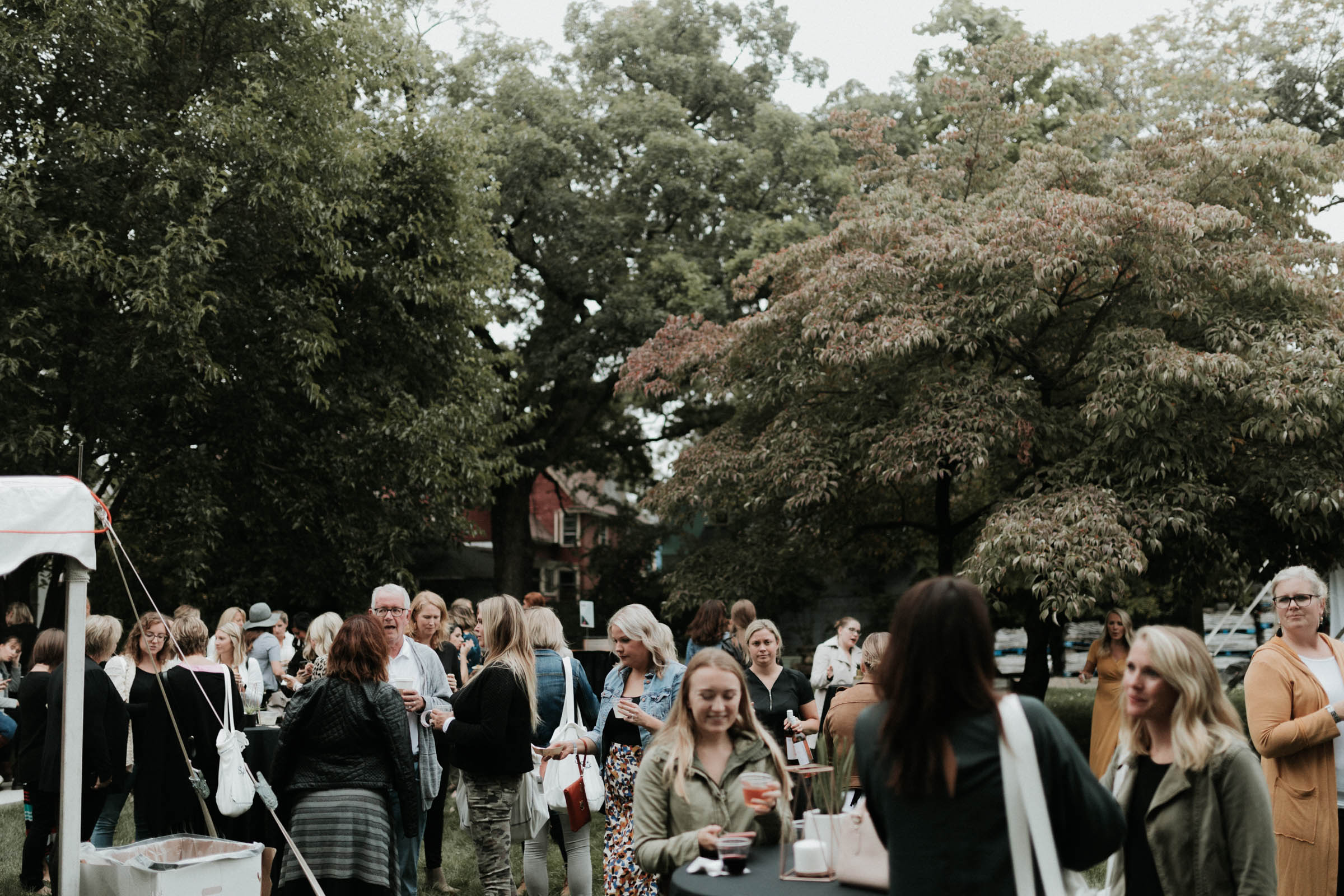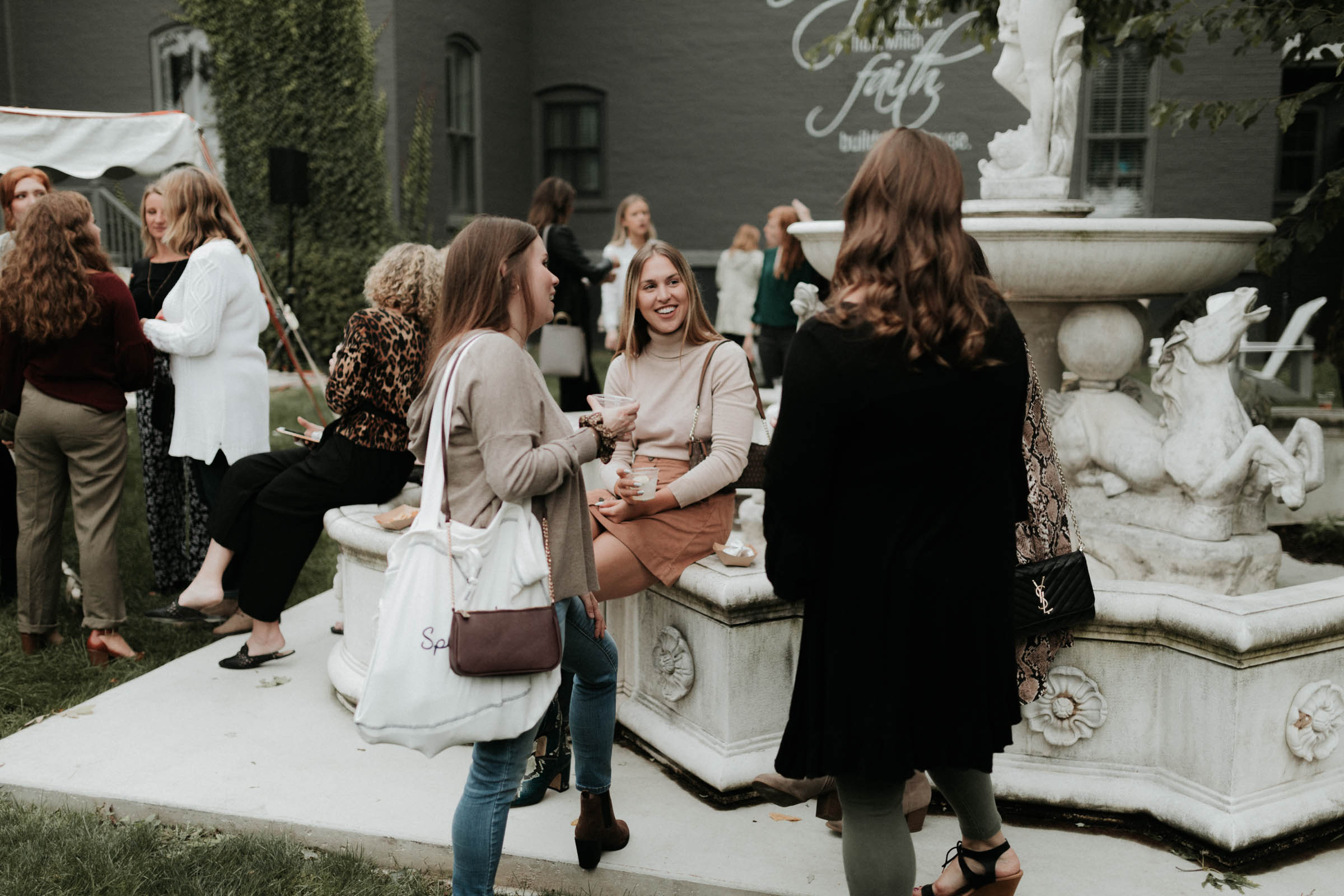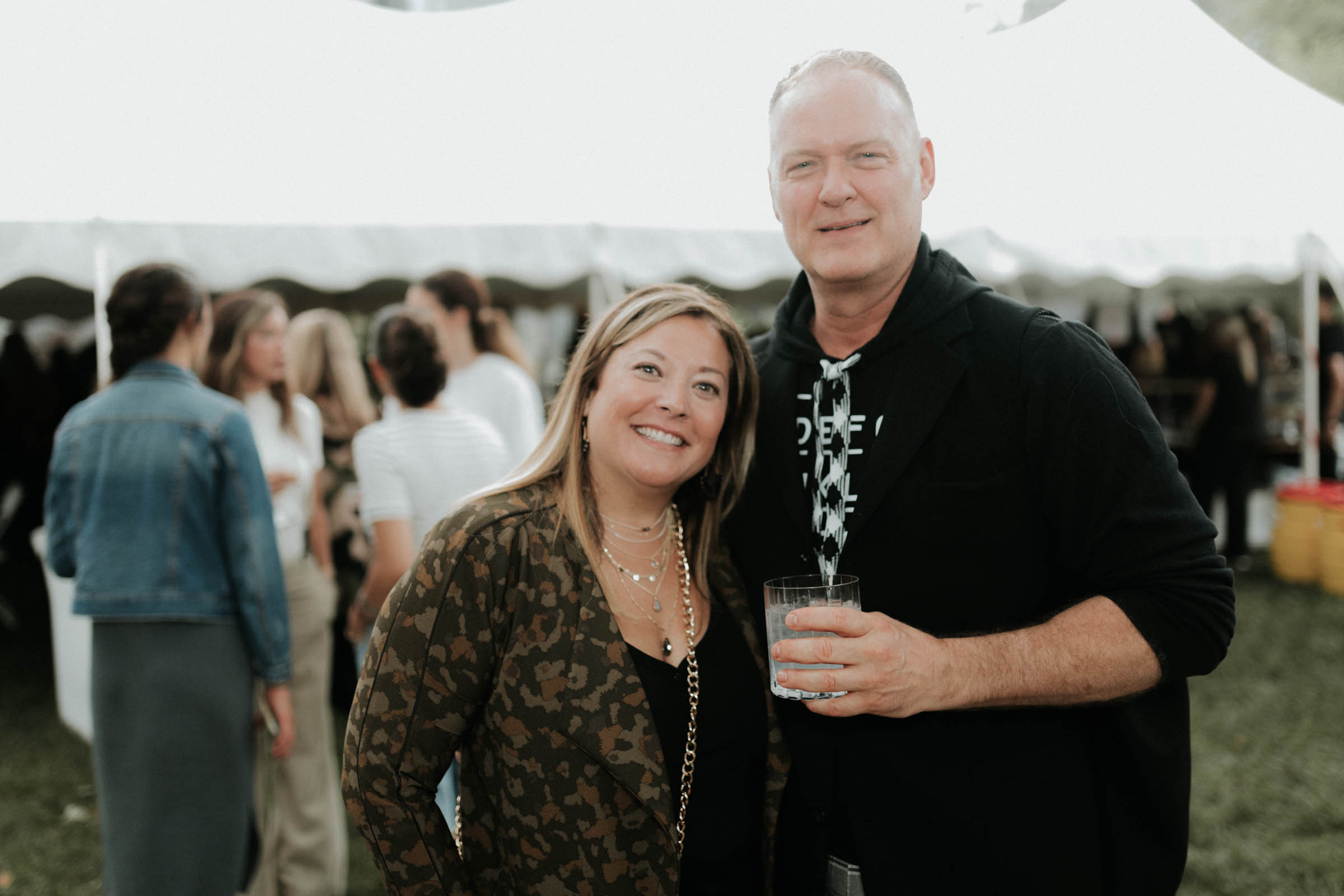 A H-U-G-E thank you goes to Jeffery Roberts / Jeffery Roberts Design for allowing us to once again use his amazingly beautiful property (Jeffery pictured above with L&B co-owner Kristin)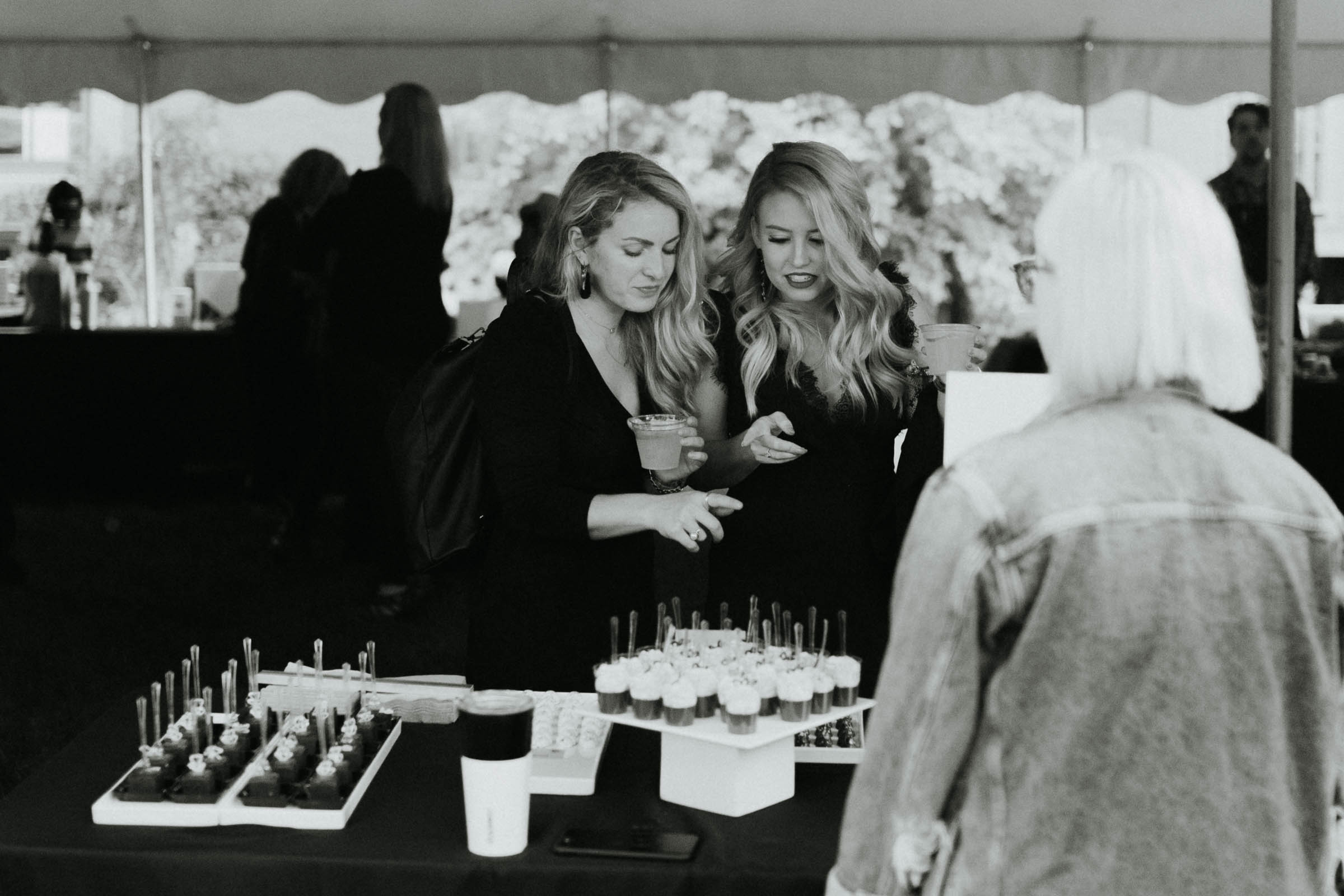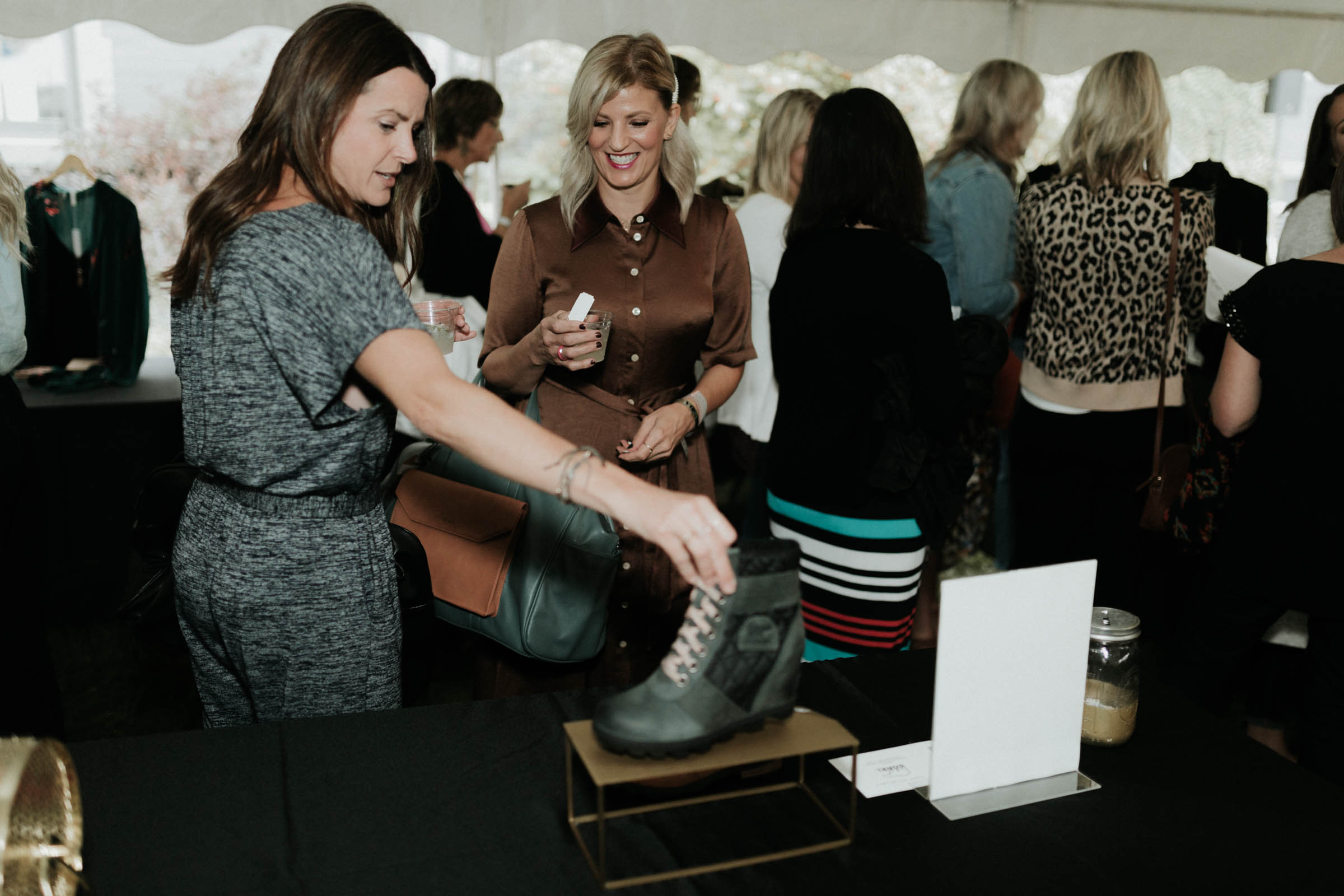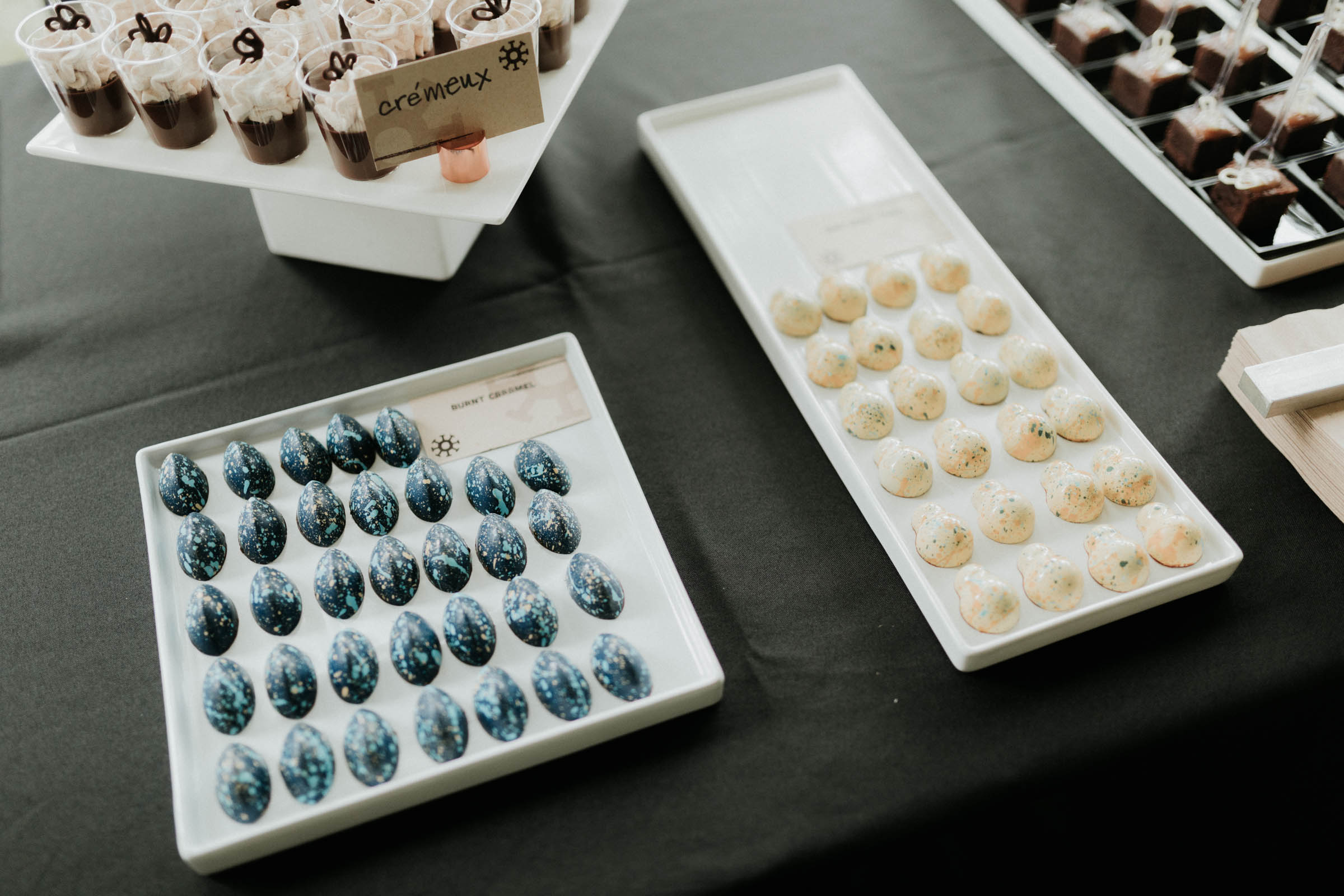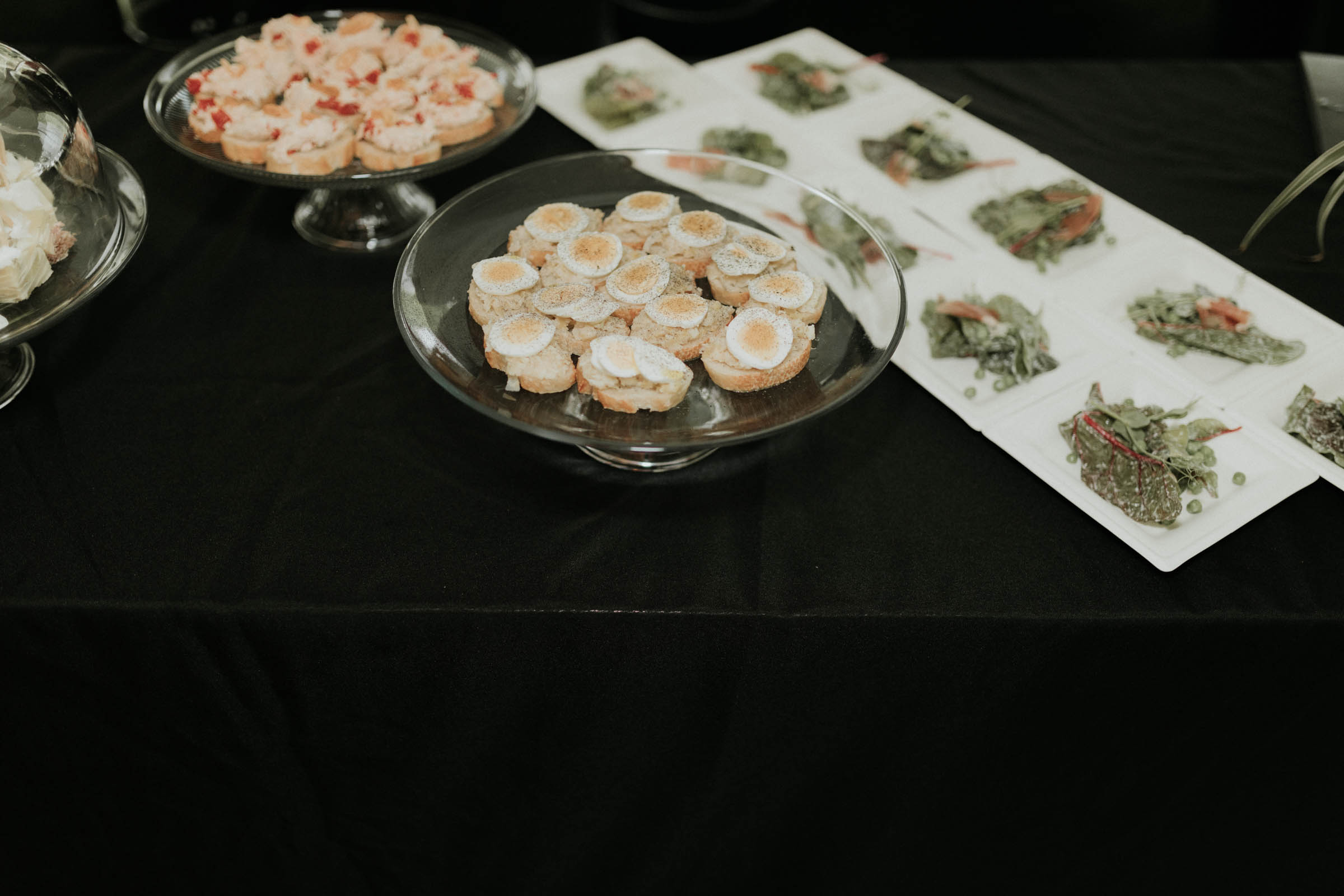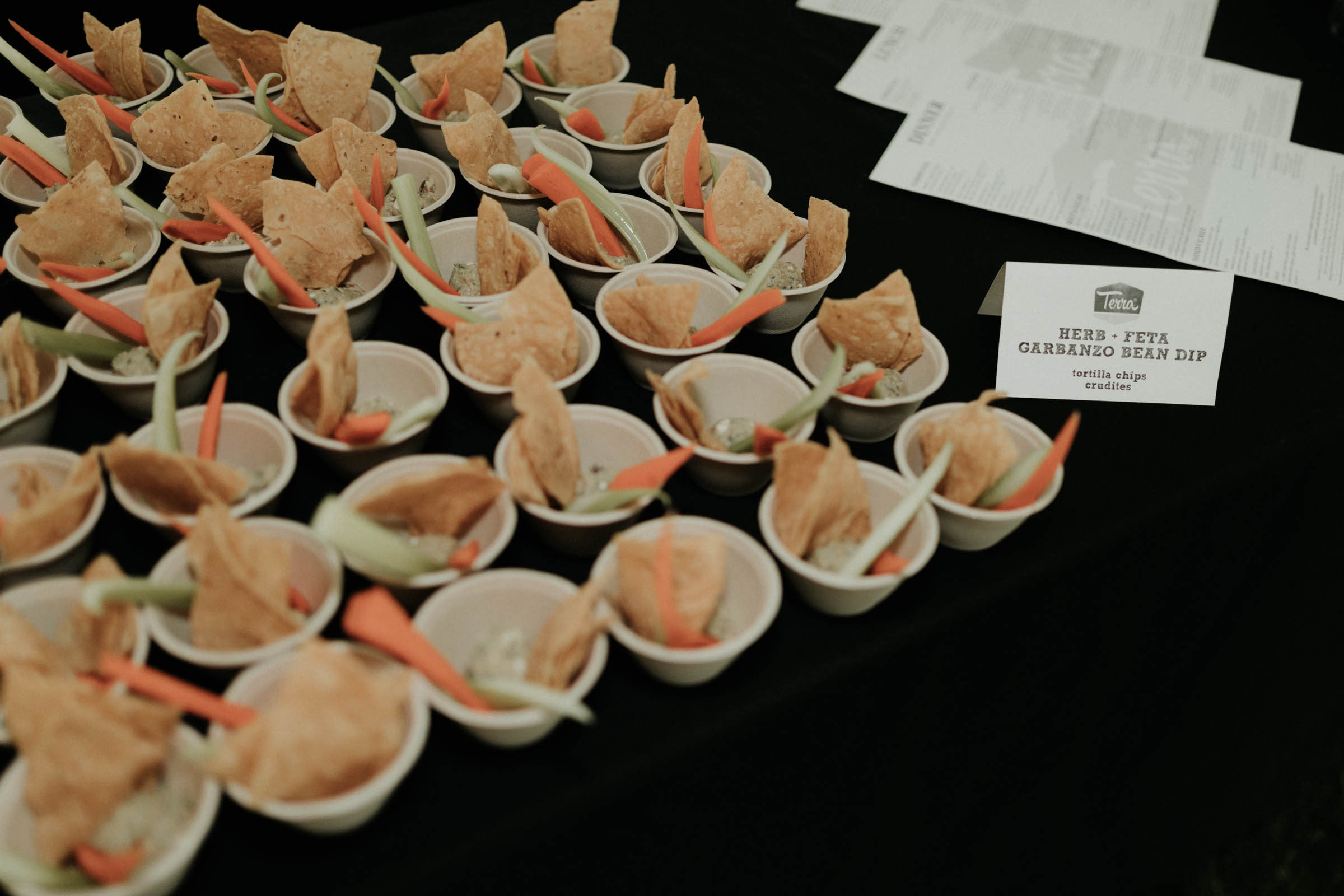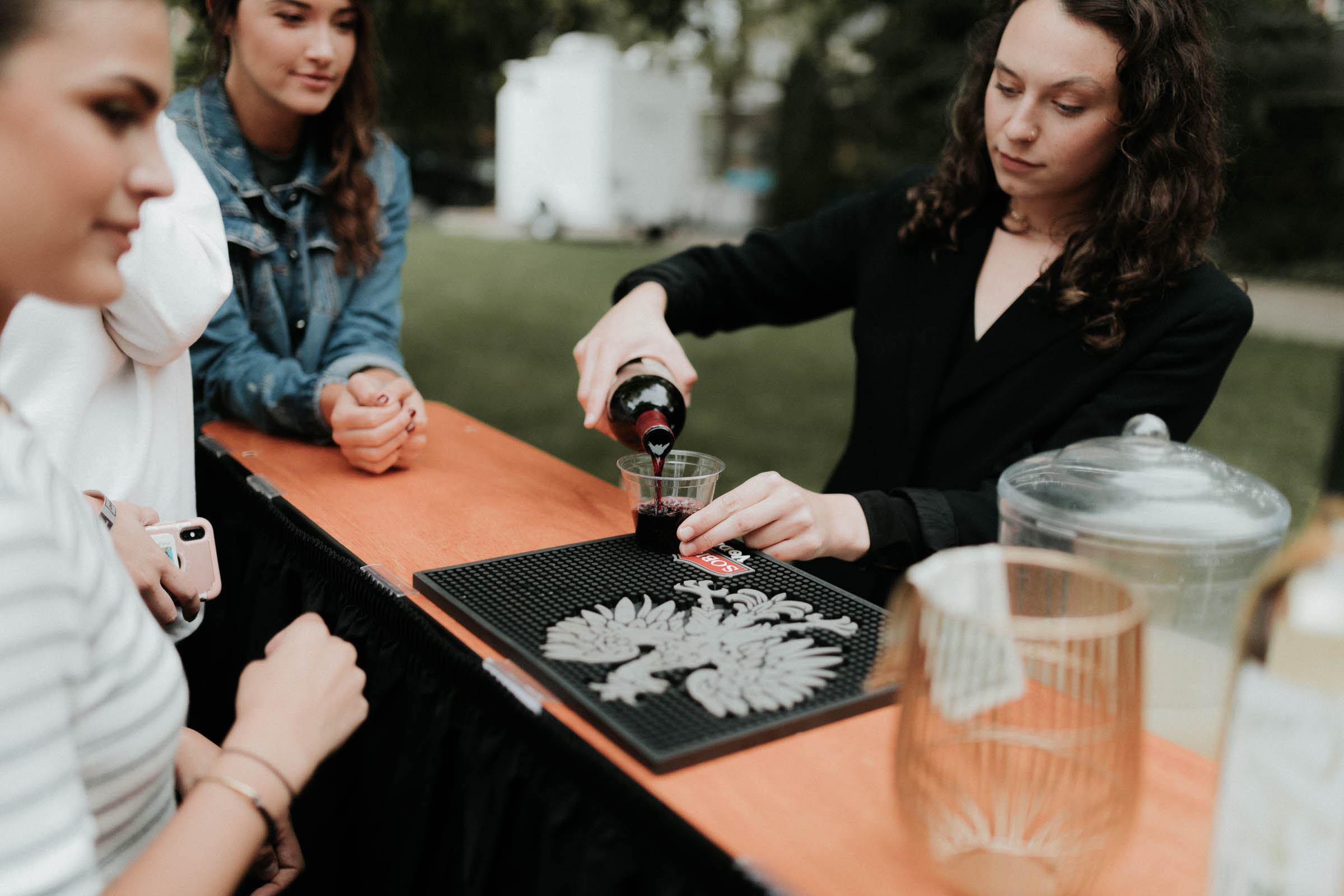 We started off the night with raffle prizes, music, and AMAZING food and drinks from Donkey Taqueria, Zoko 822, Terra GR, and Mokaya Chocolates.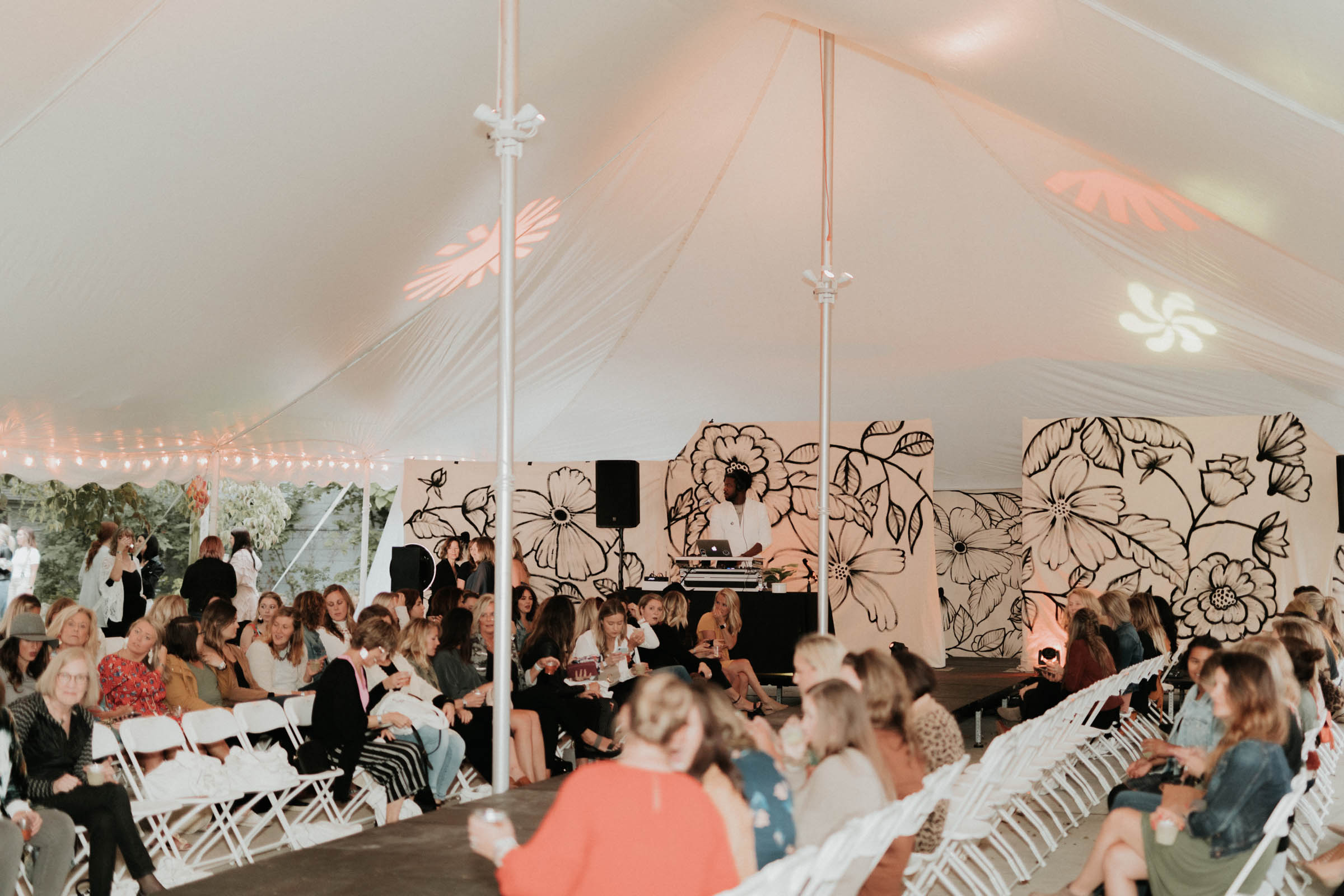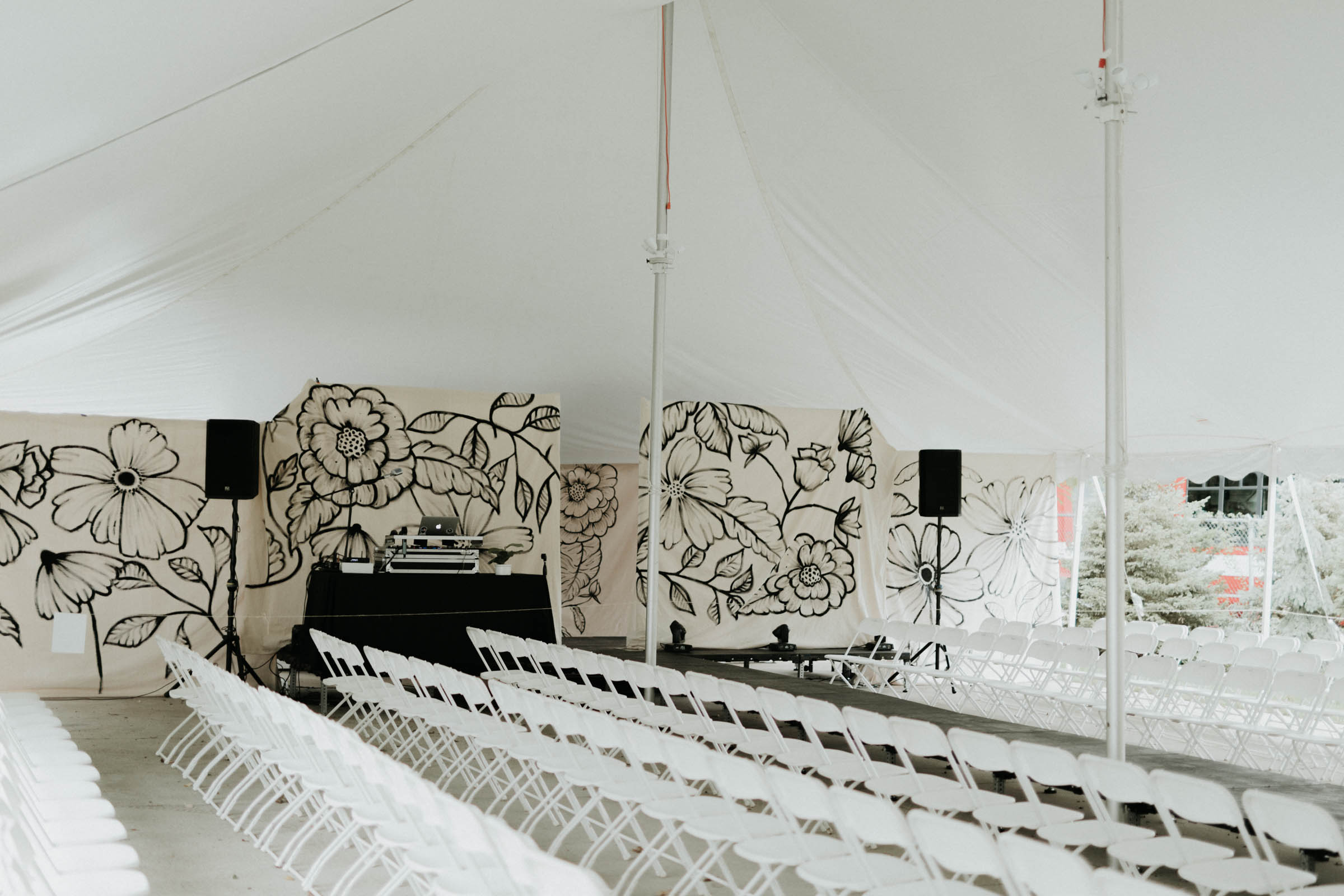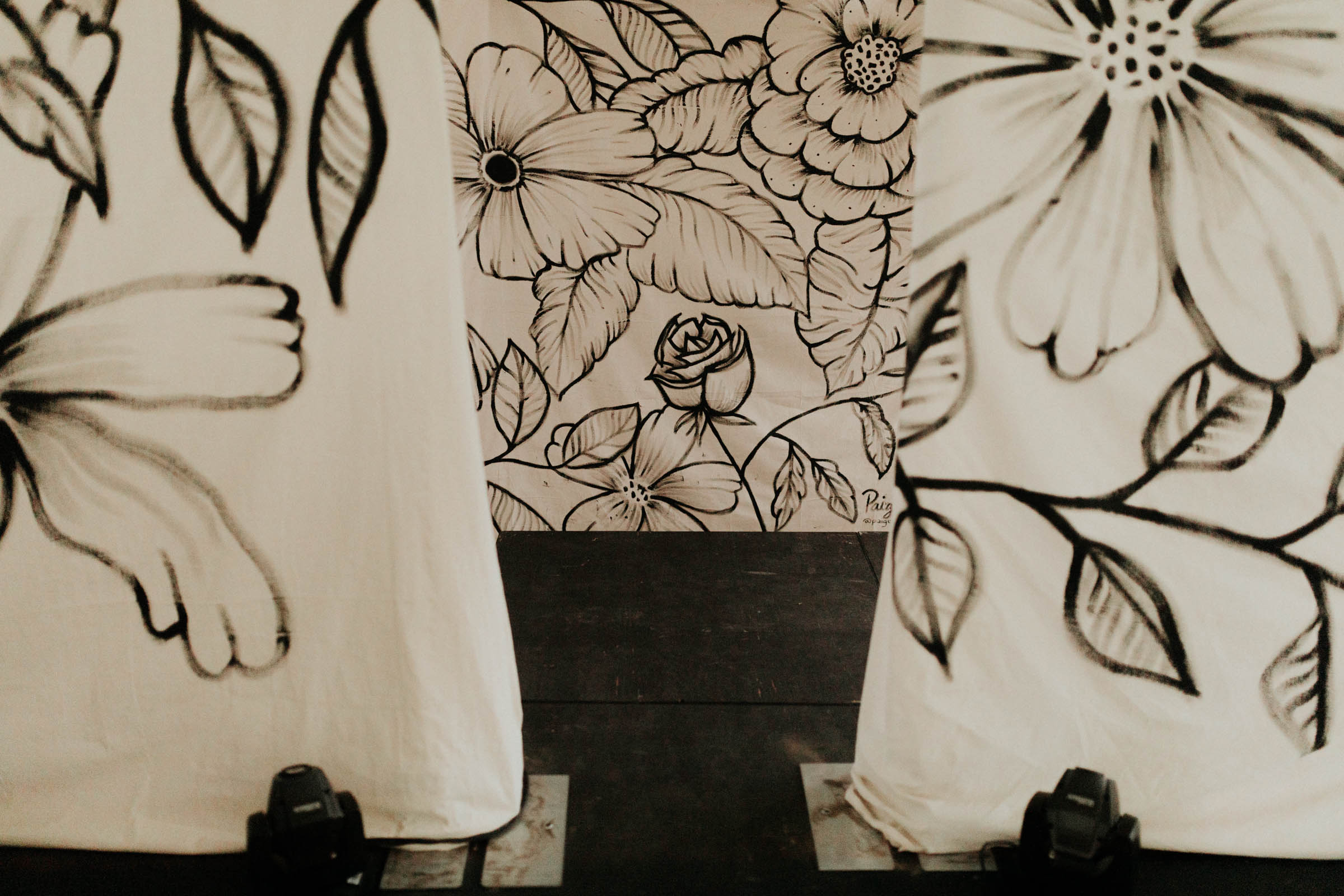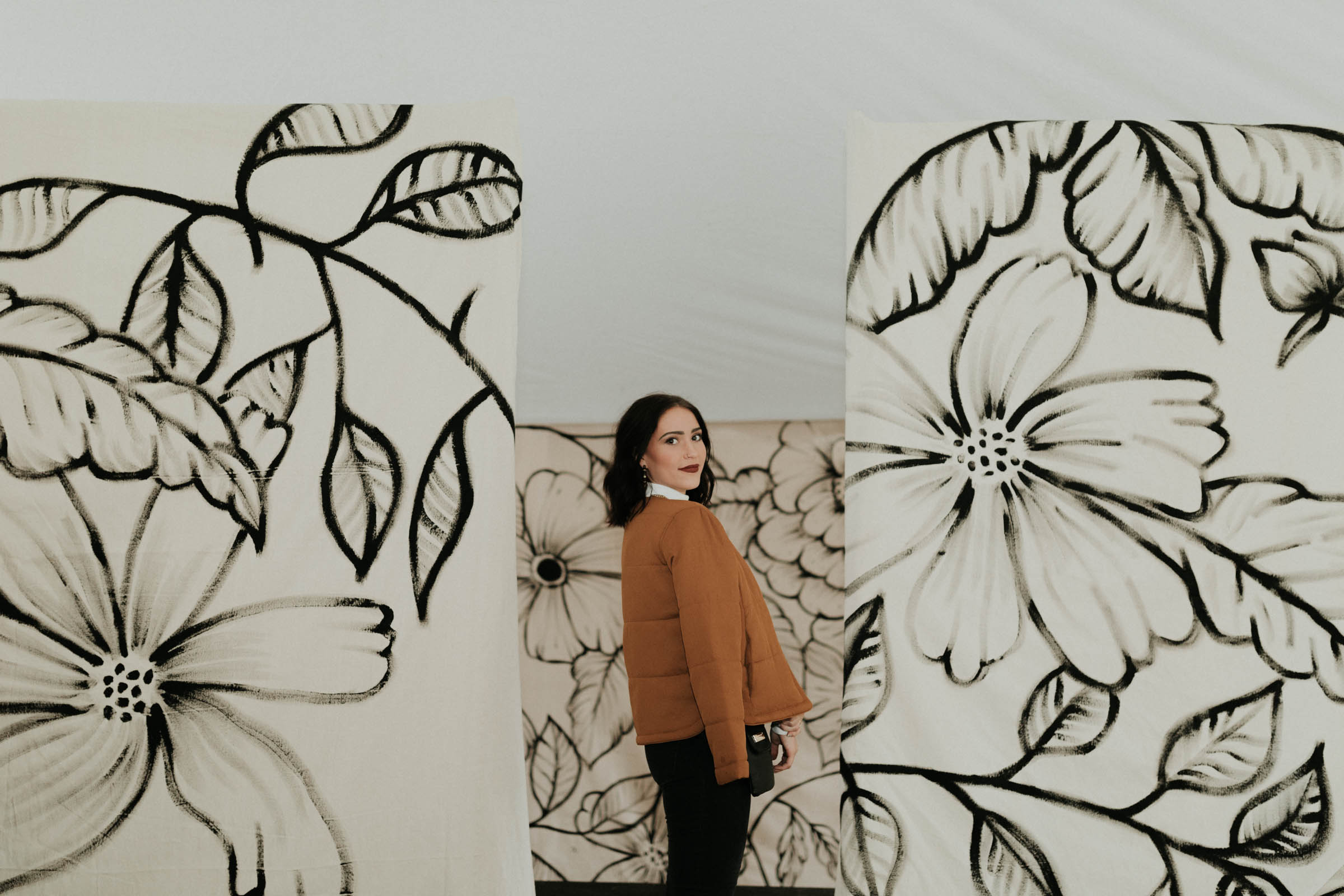 How beautiful is this backdrop painted by our very own Resident Artist / Rockford Manager / Social Media Maven Paige Rochefort.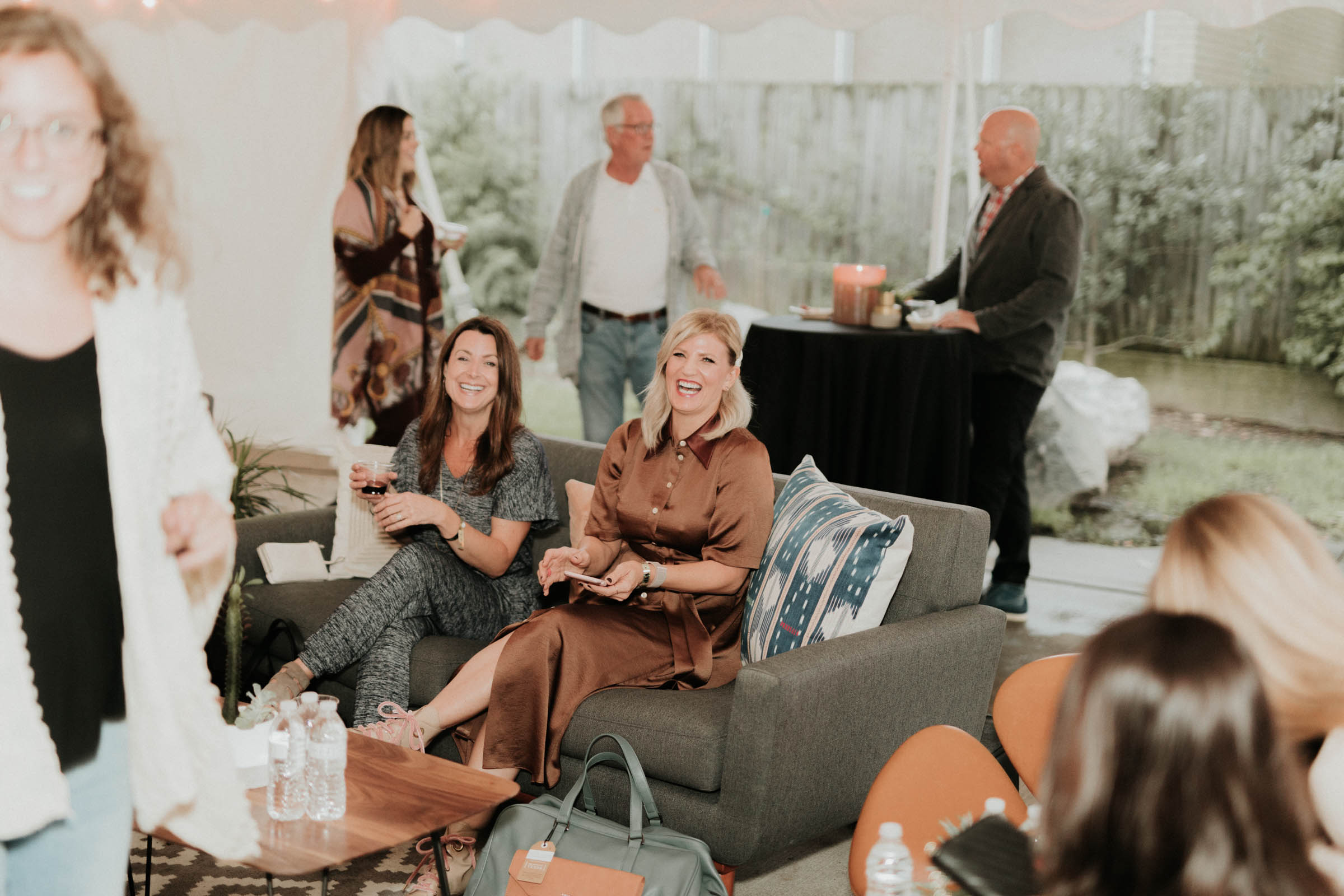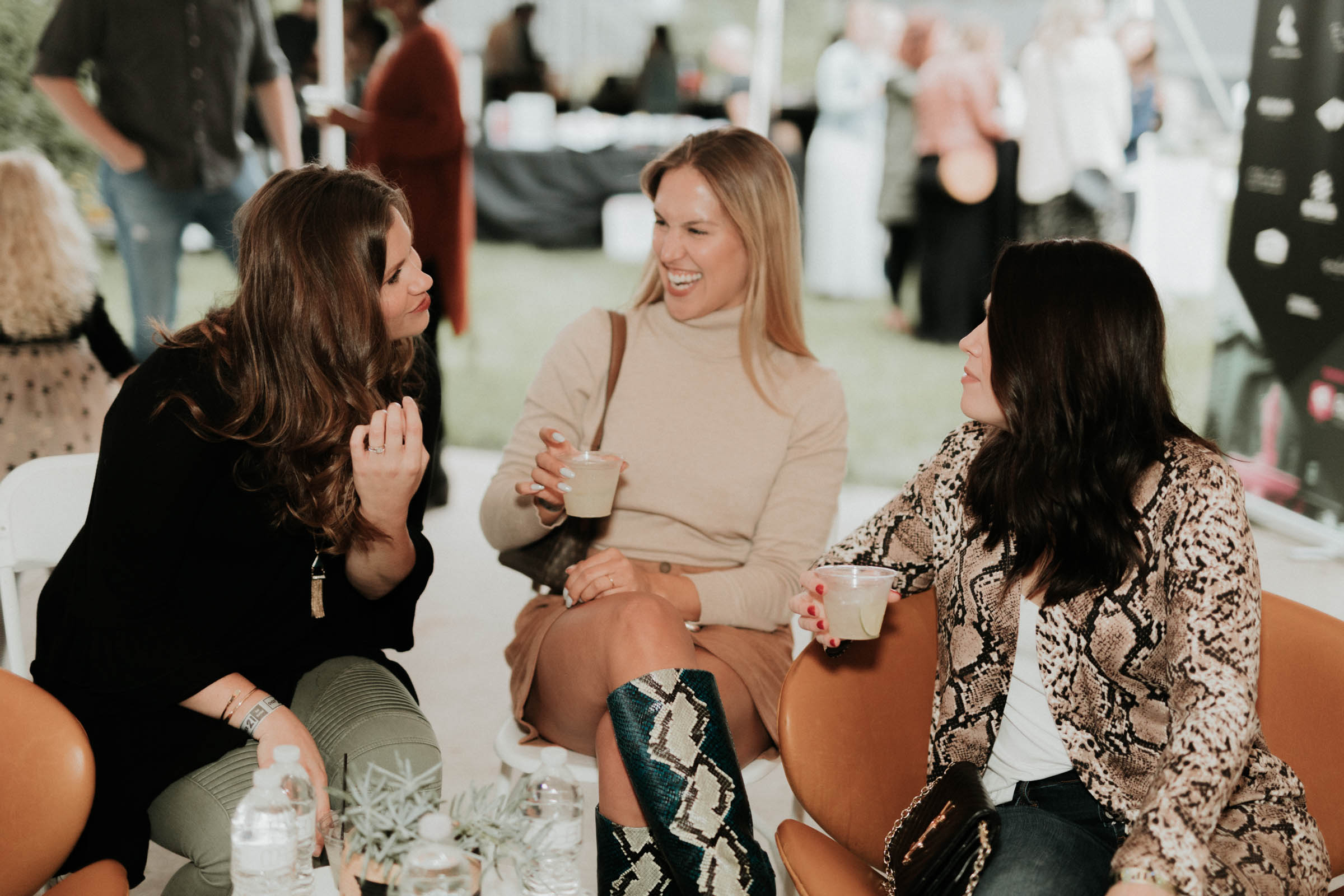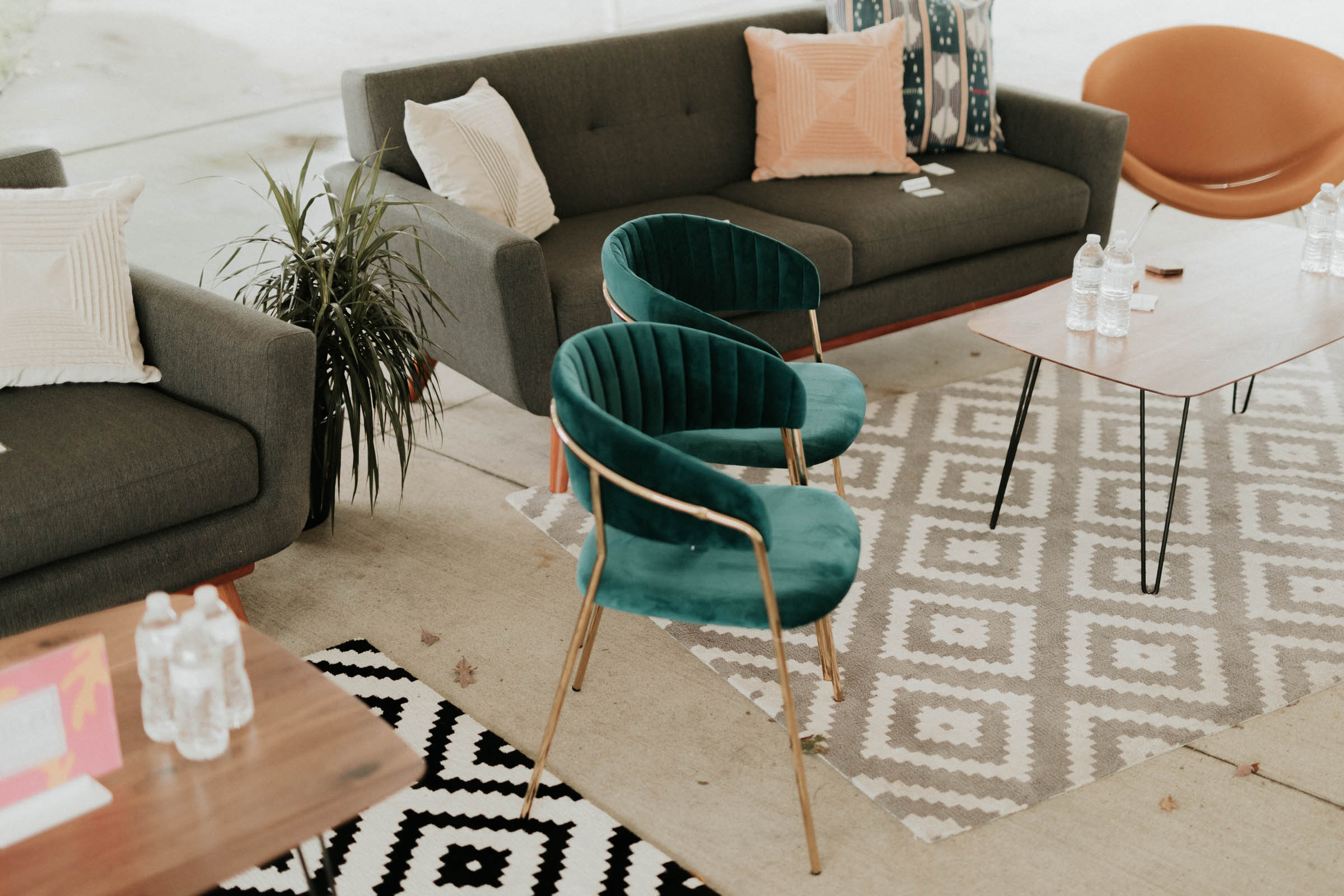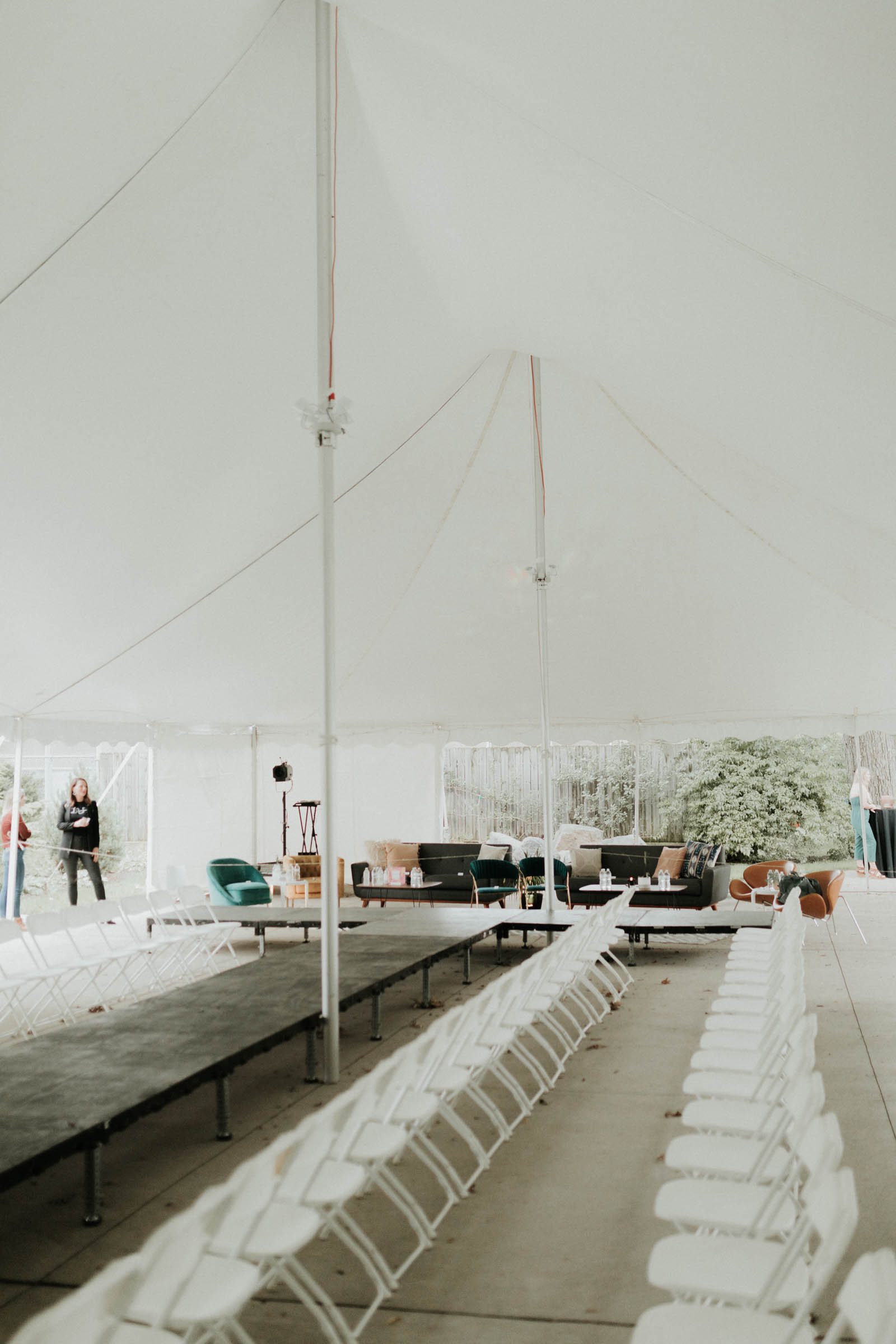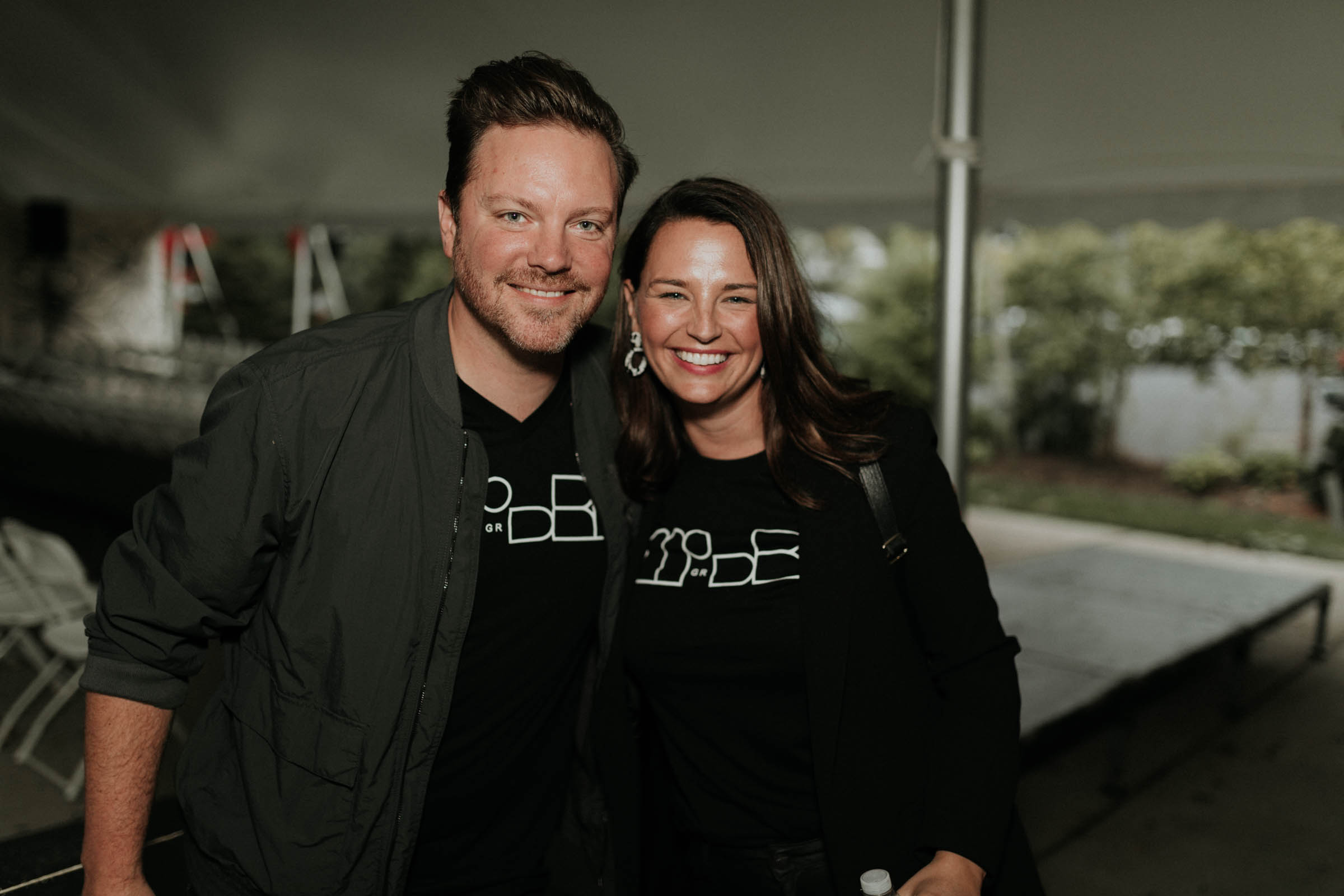 BIG thanks to Katie at Modrn GR for setting up an absolutely beautiful VIP lounge for our guests! Be sure to stop in her store on Carlton for furniture, home decor, & Interior Design (or just to chat - she is the sweetest!)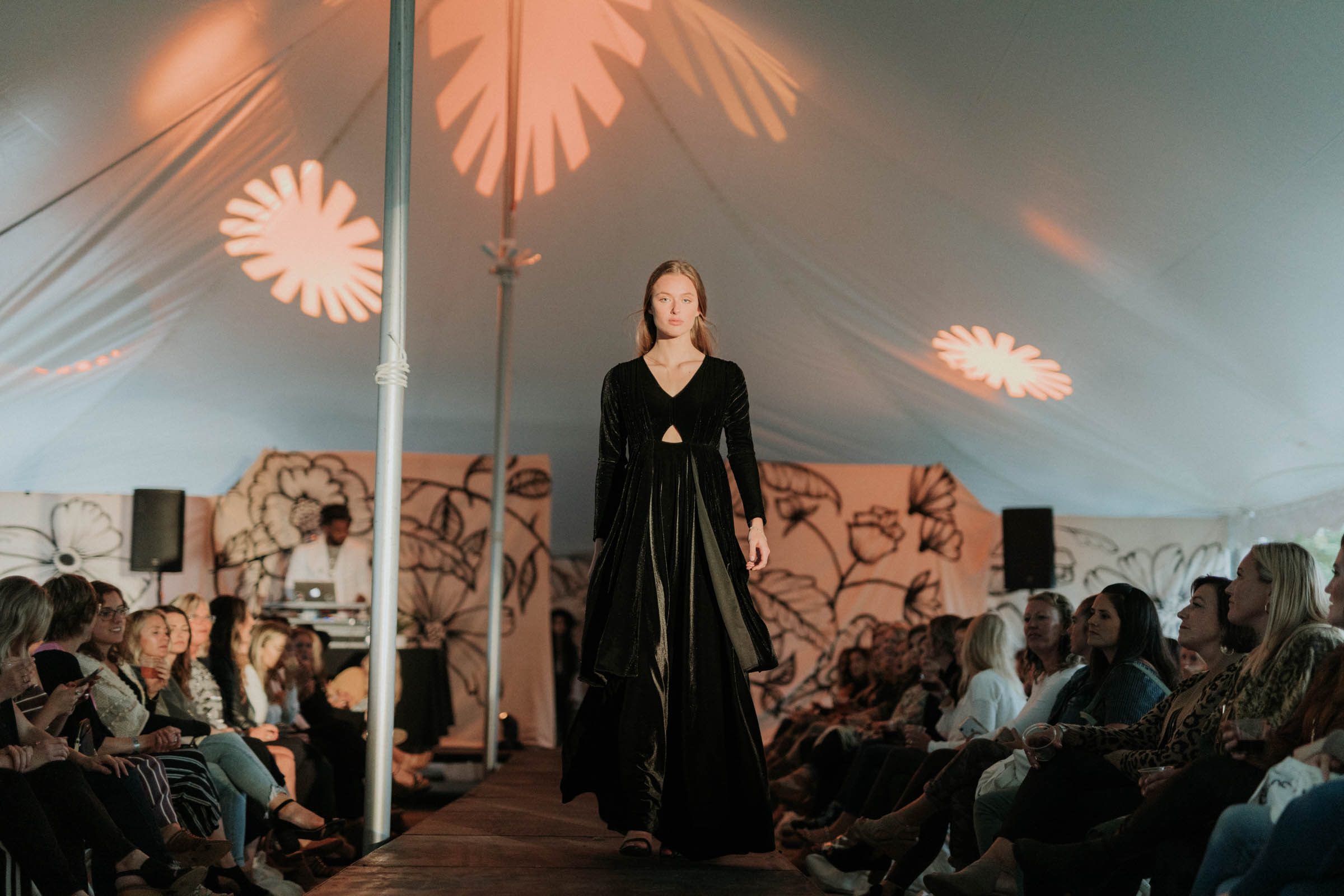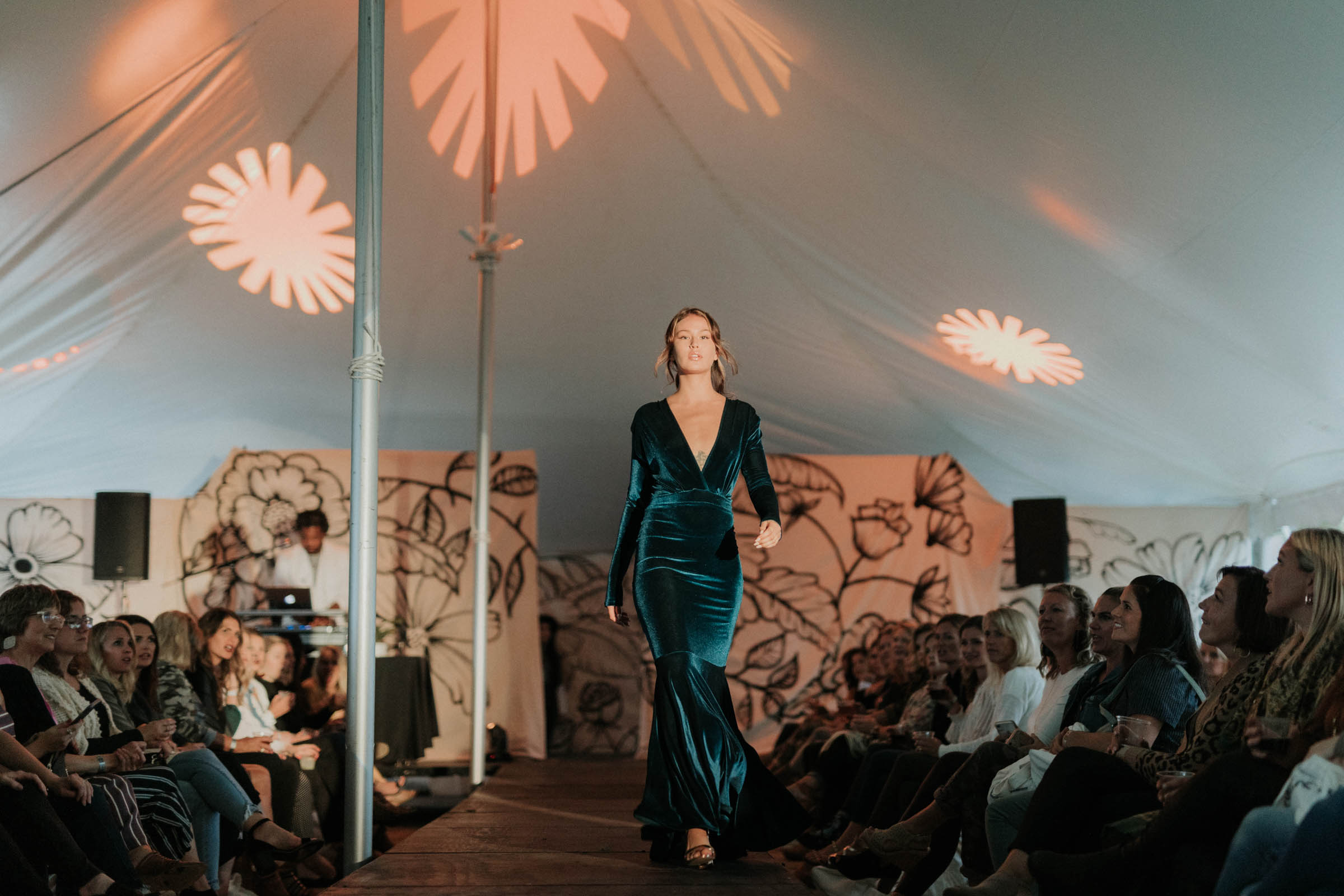 This year we had local designer Iconoclasp open the show with 10 looks from her collection. Ashley Trieu designs and handmakes everything right here in Grand Rapids.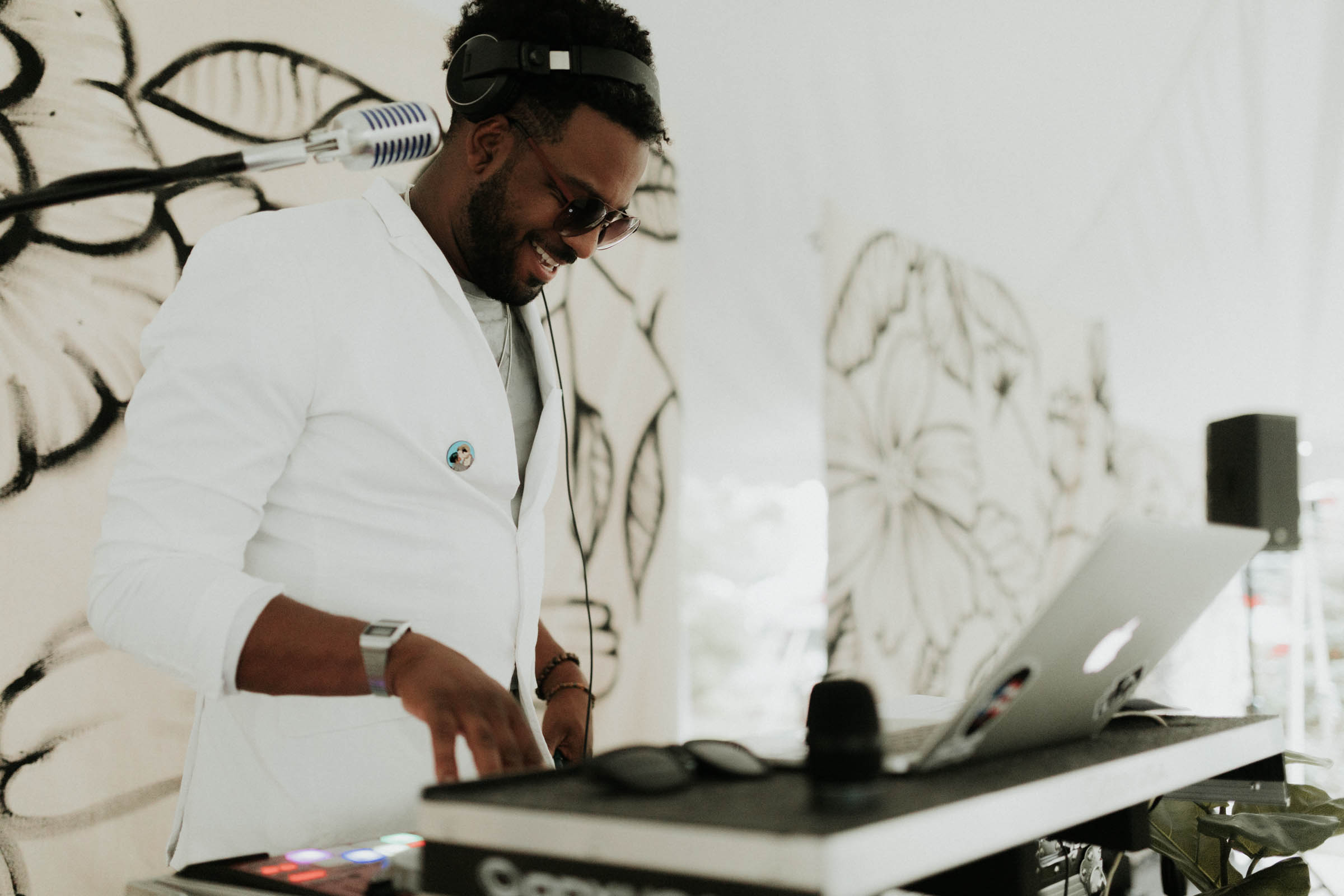 Our favorite Dj Adrian Butler (AB). He has done this event with us every year and we Love him :)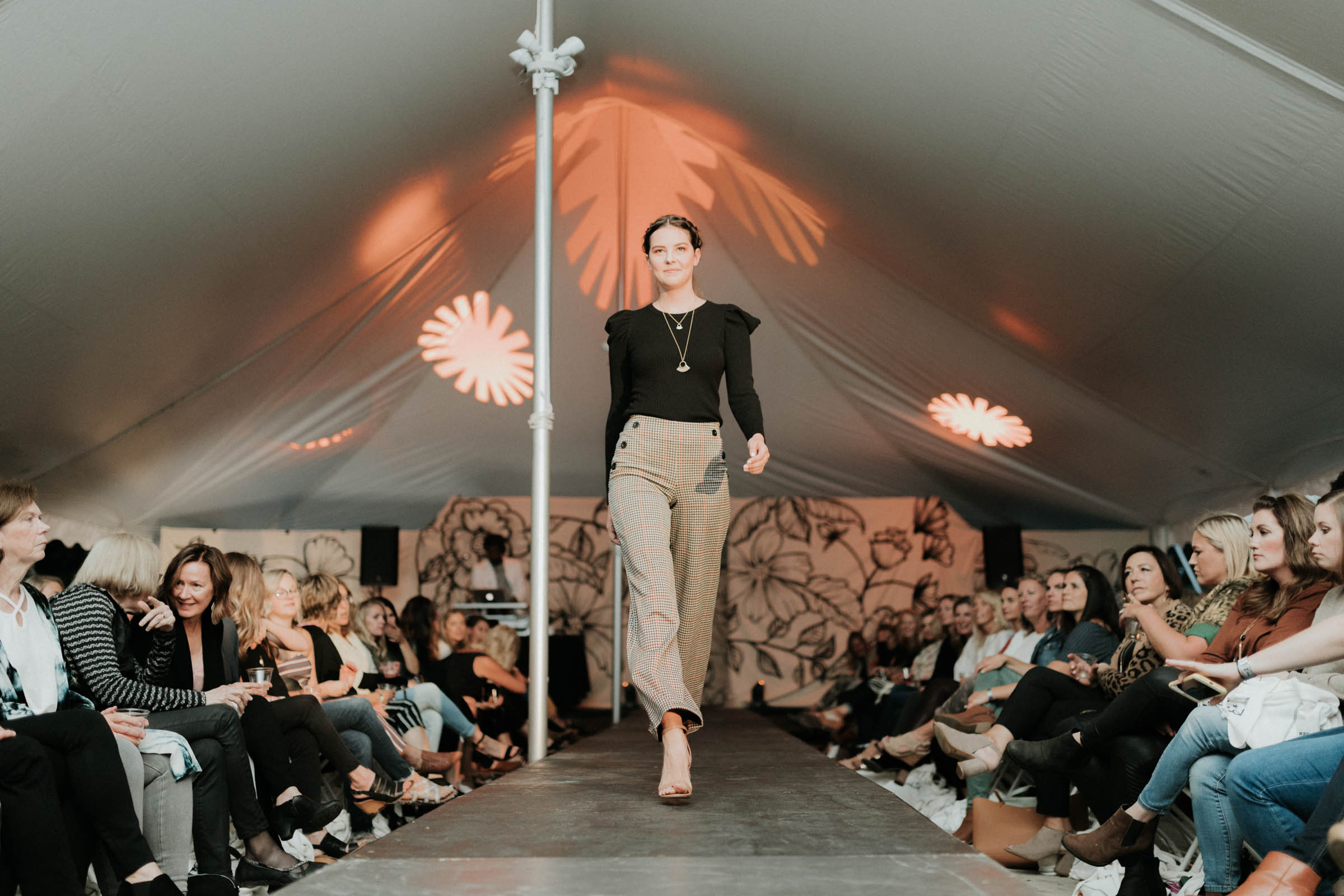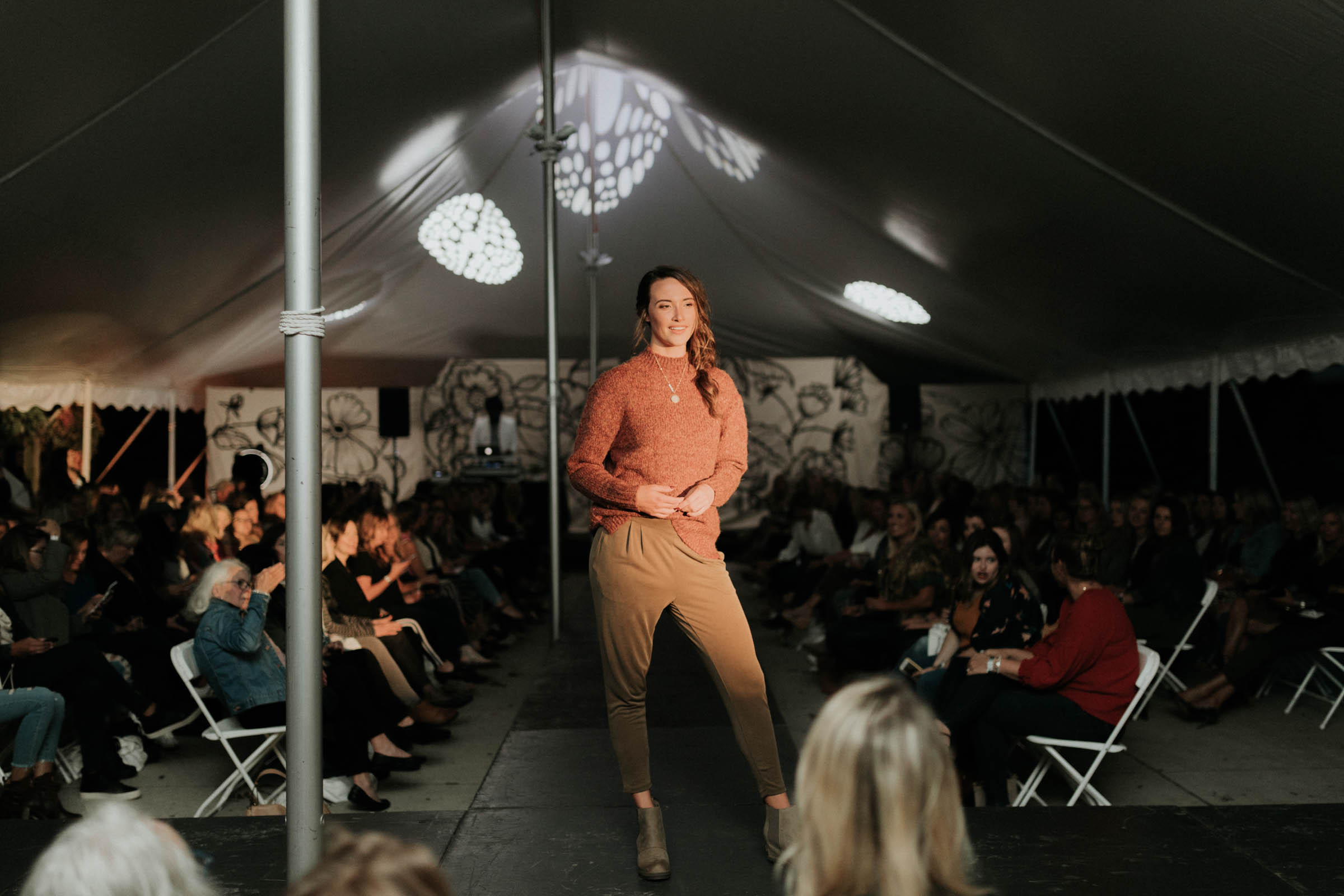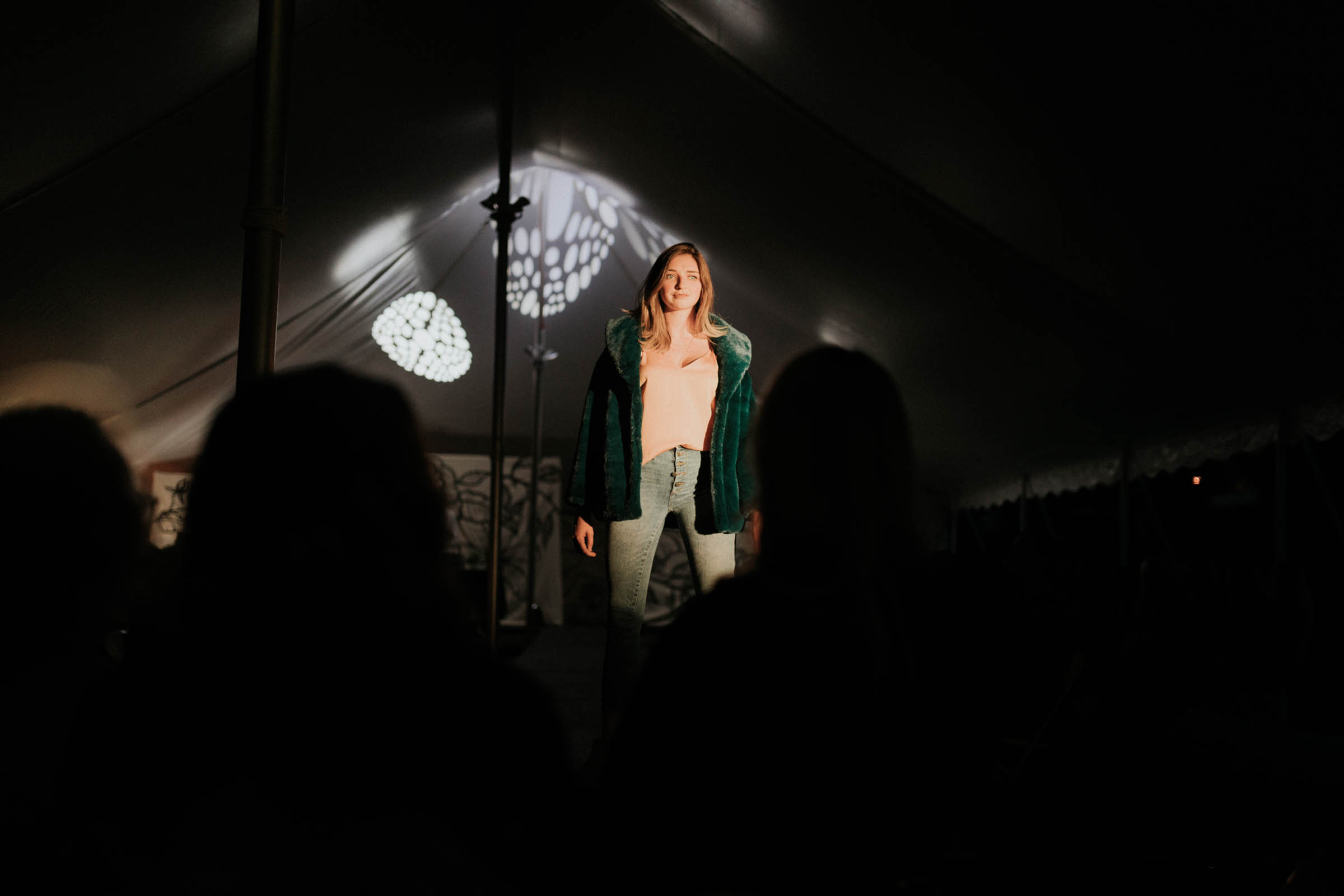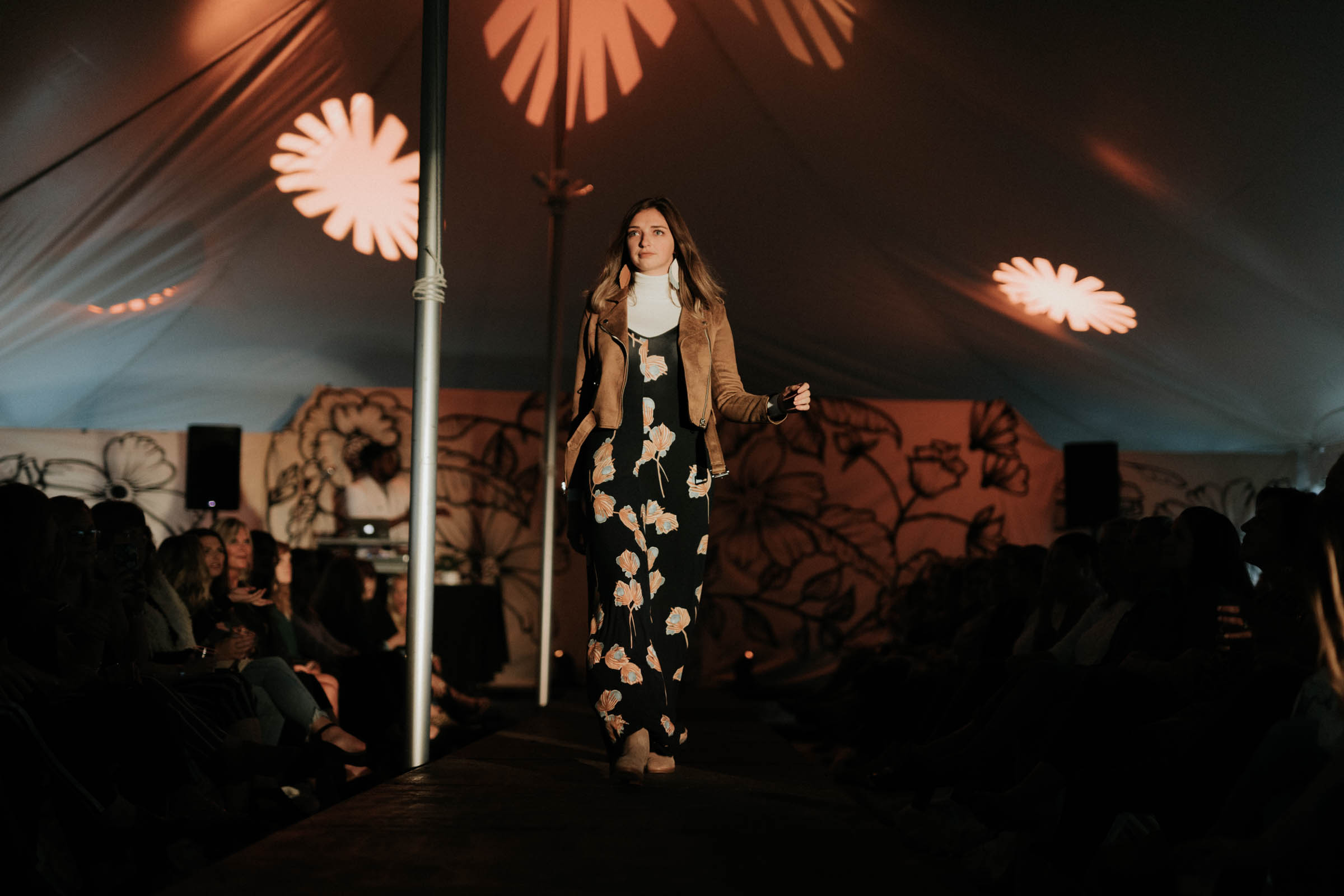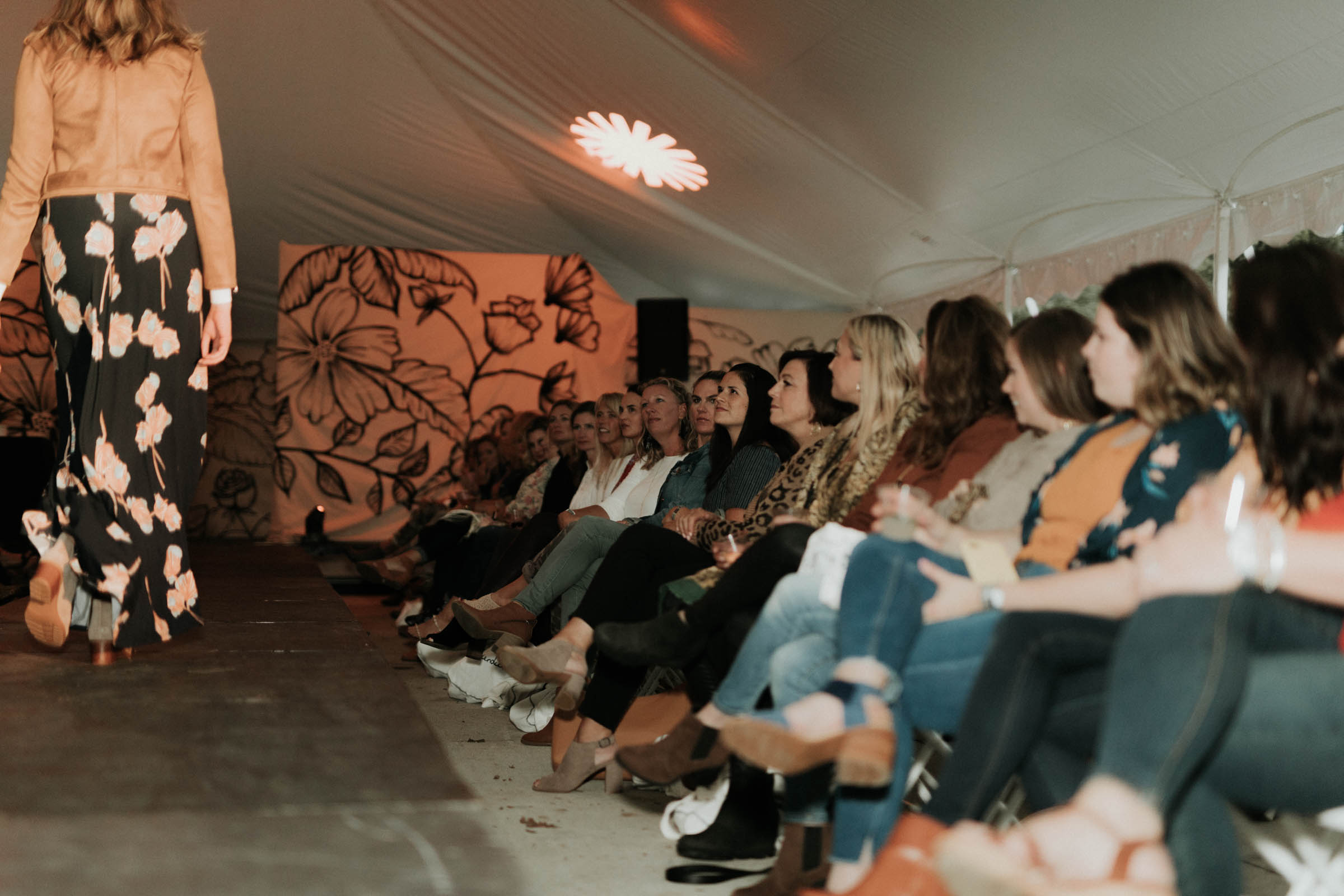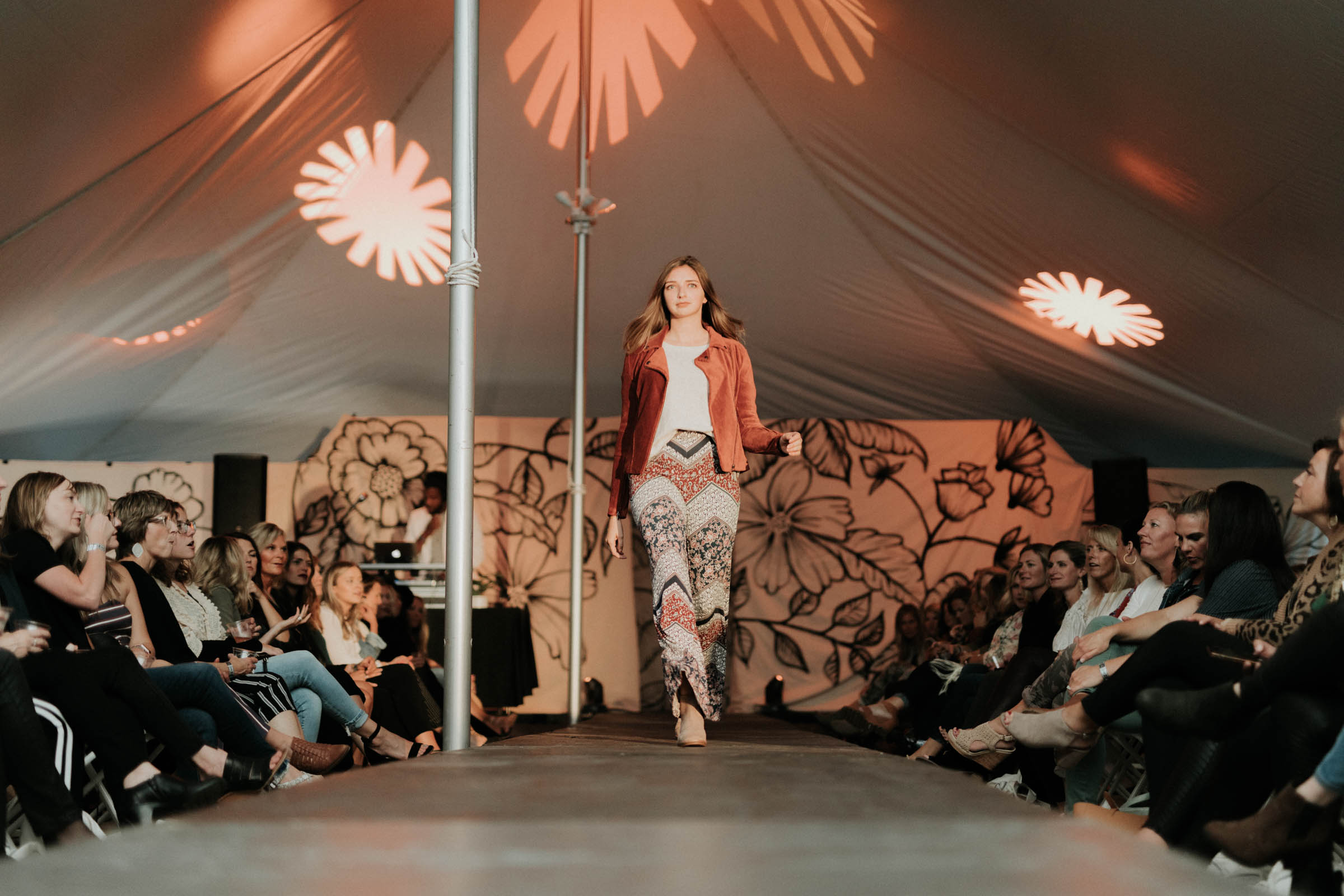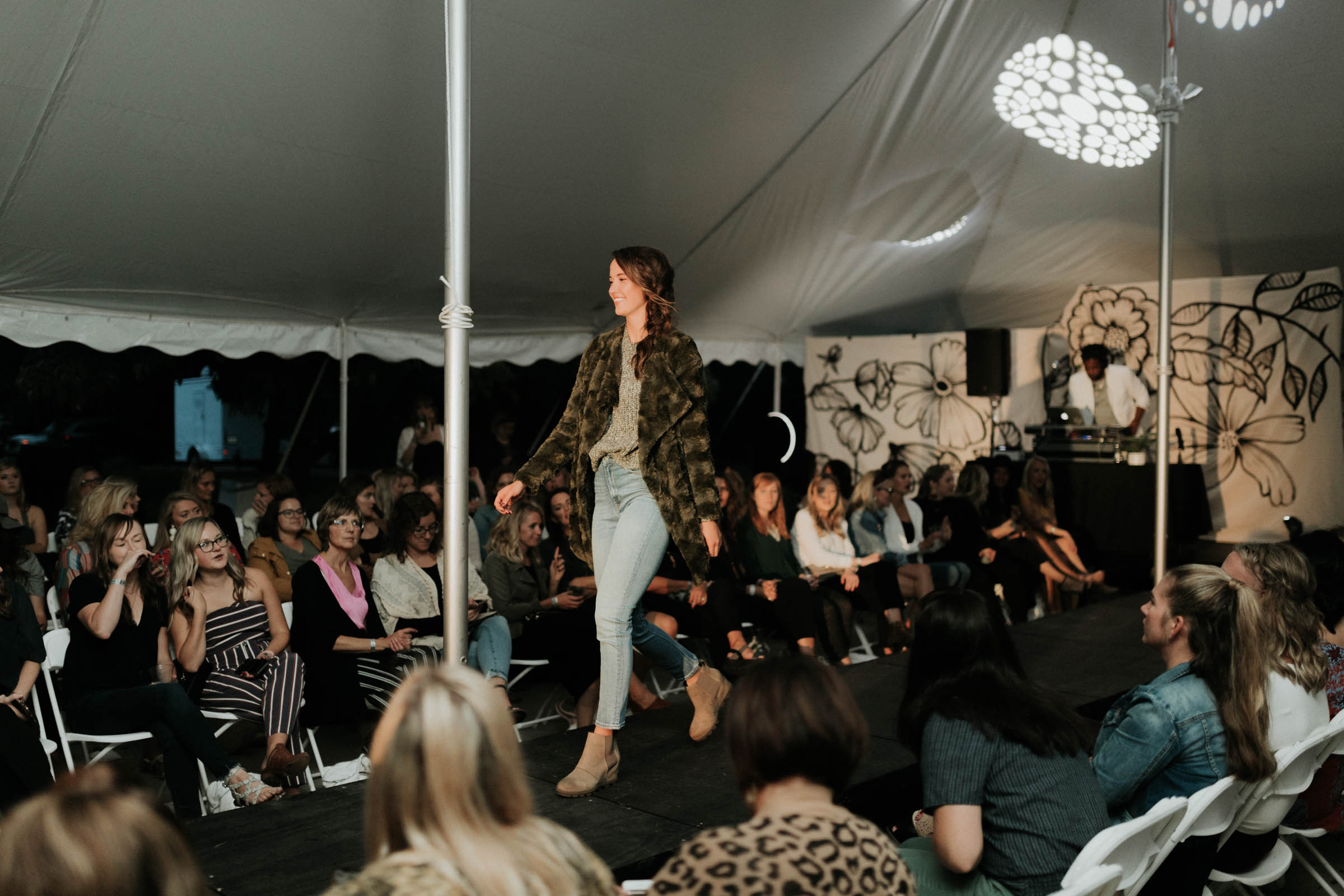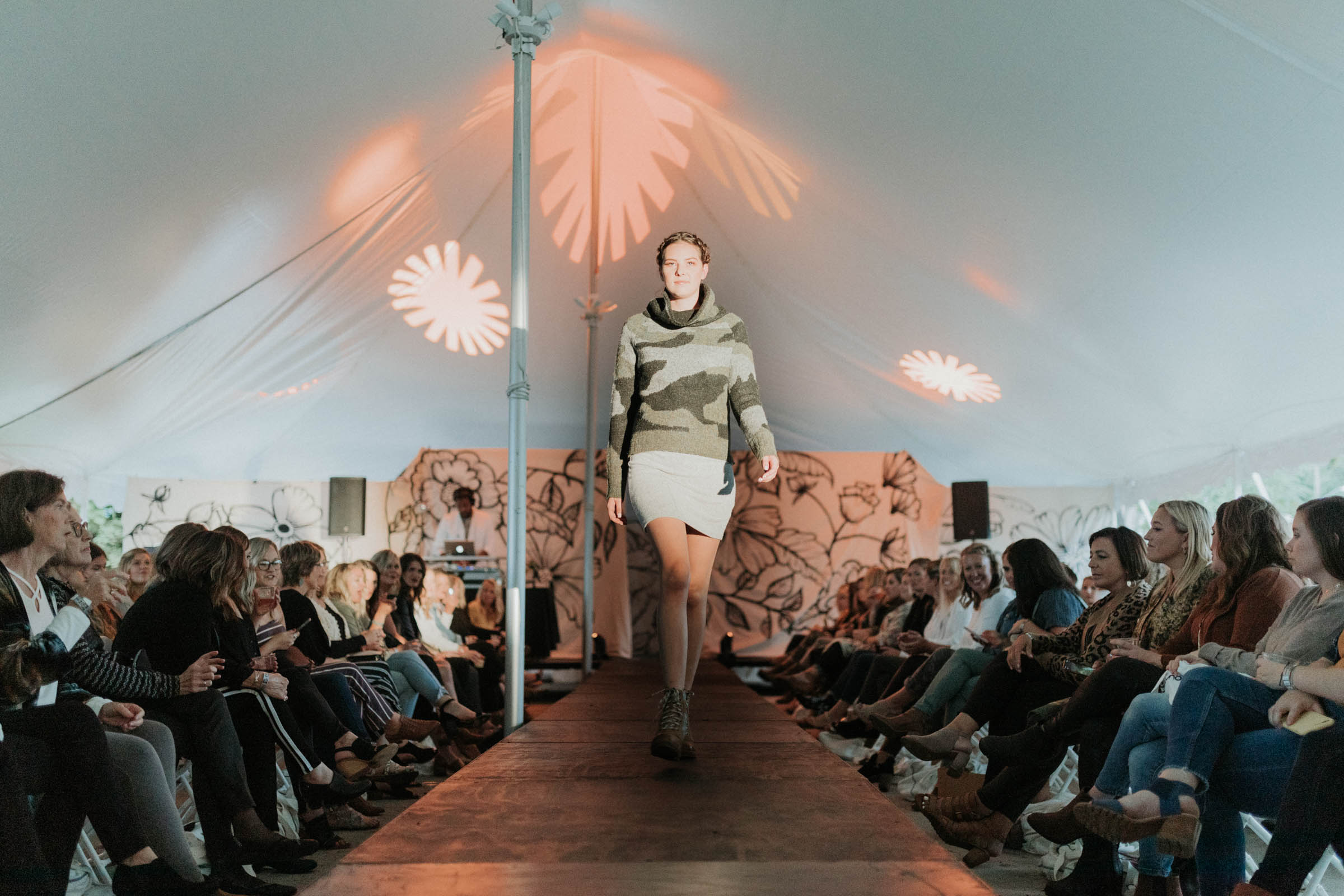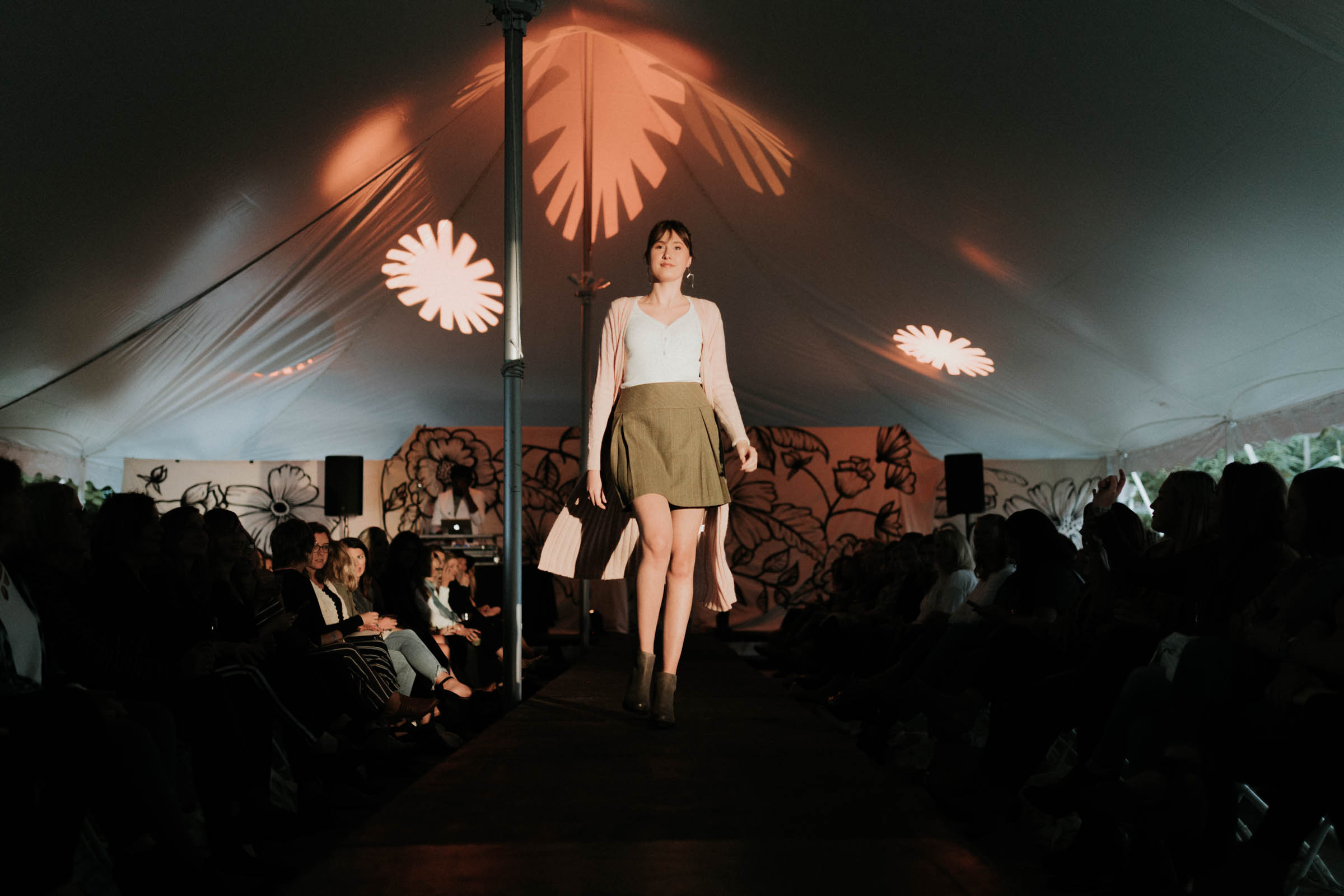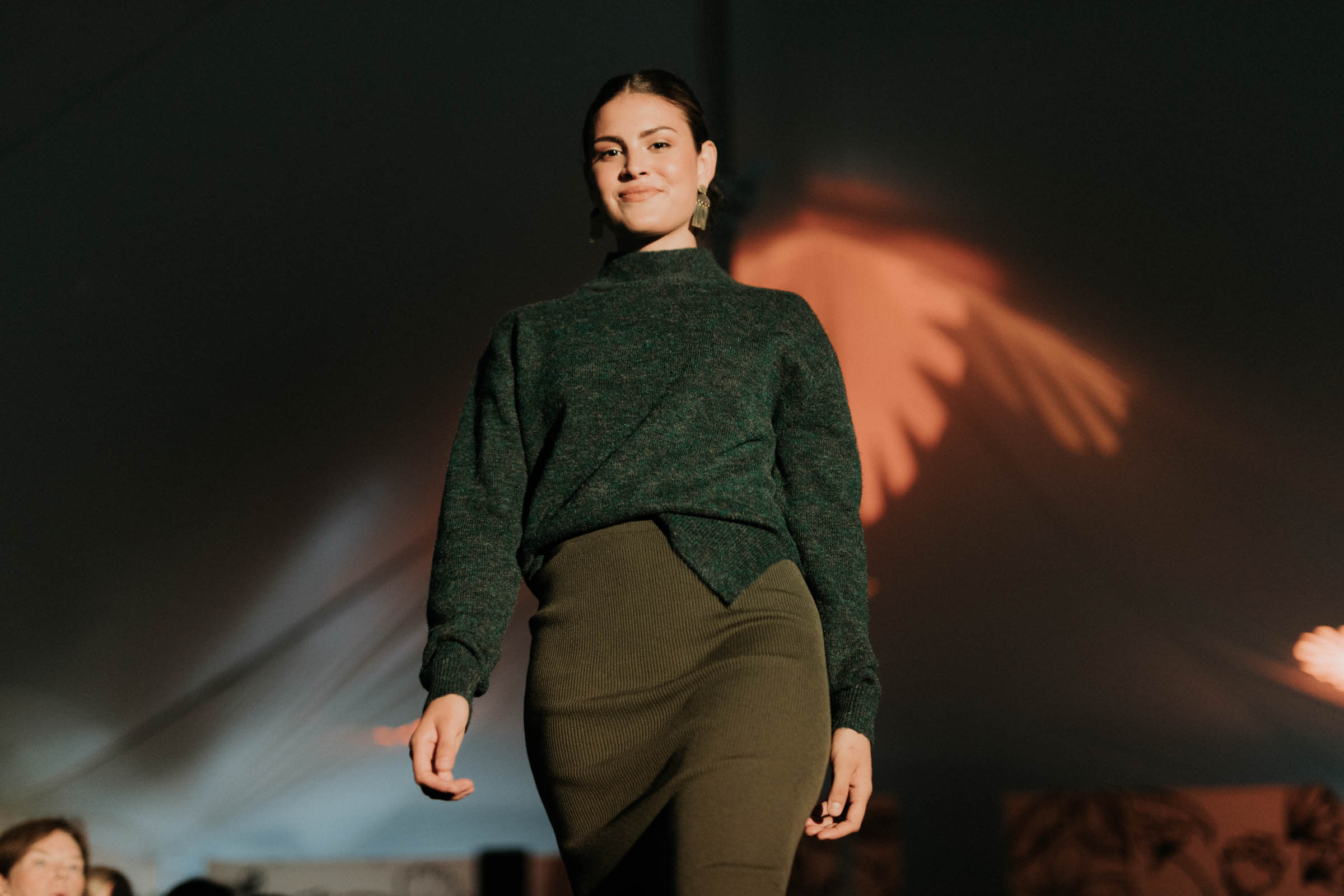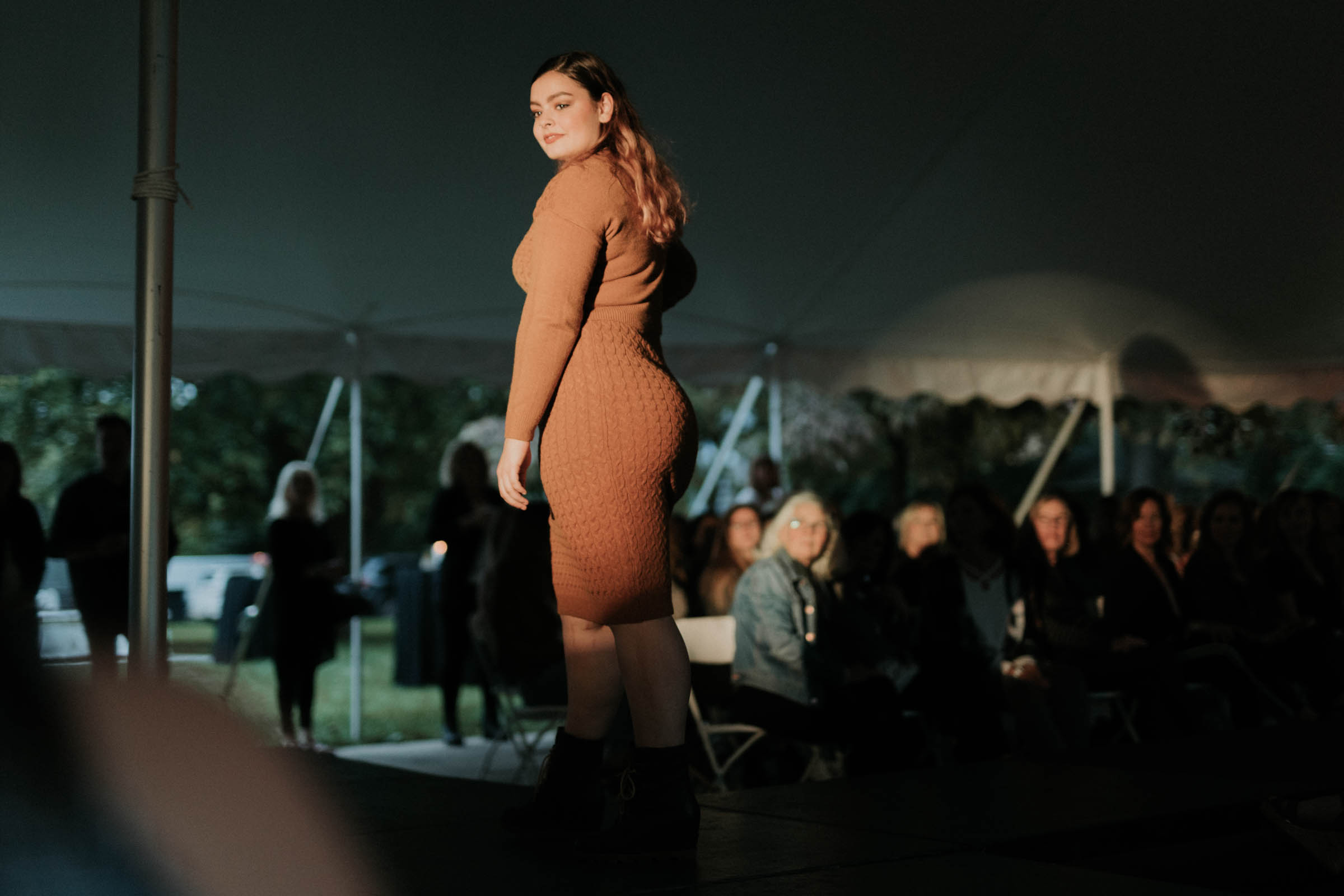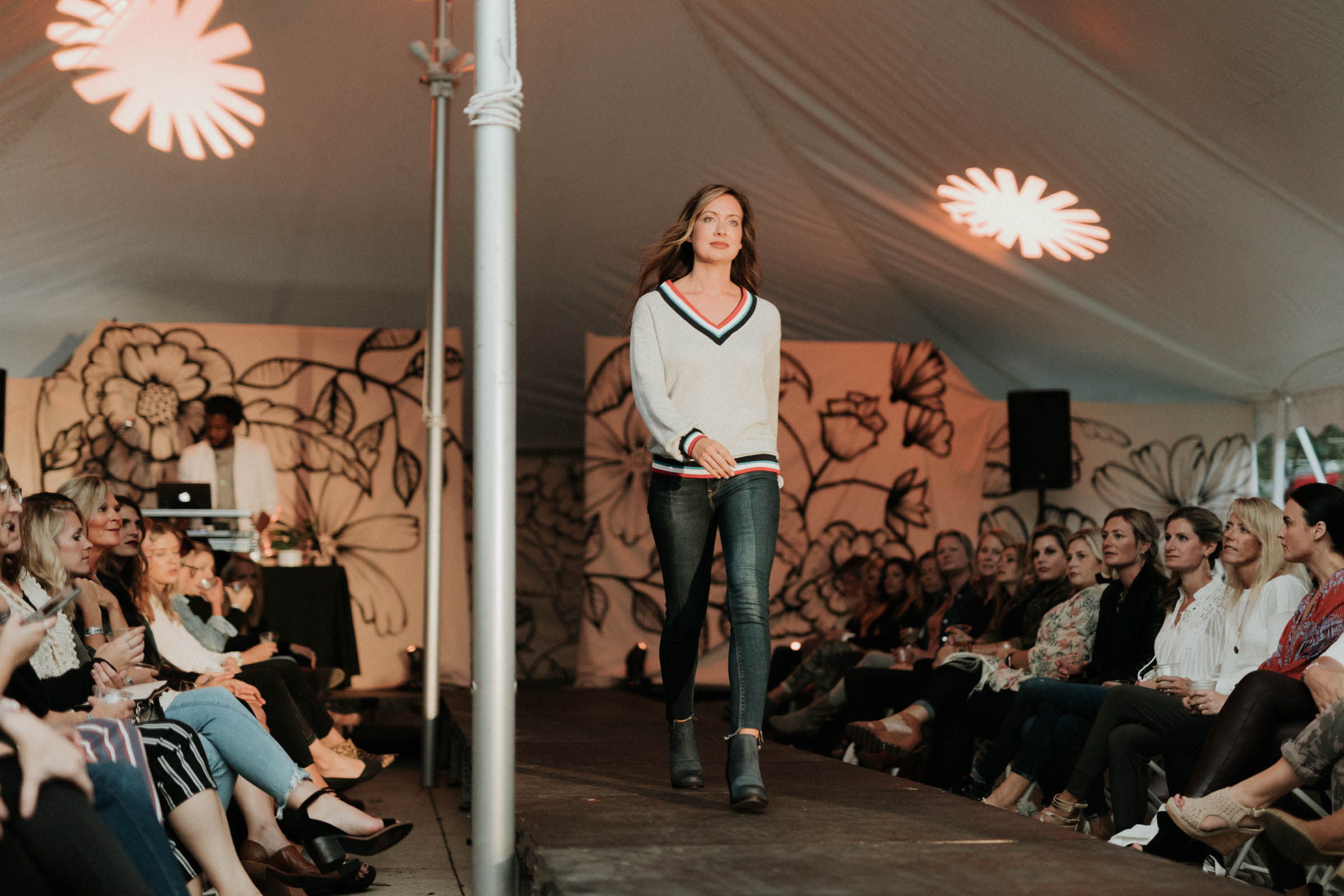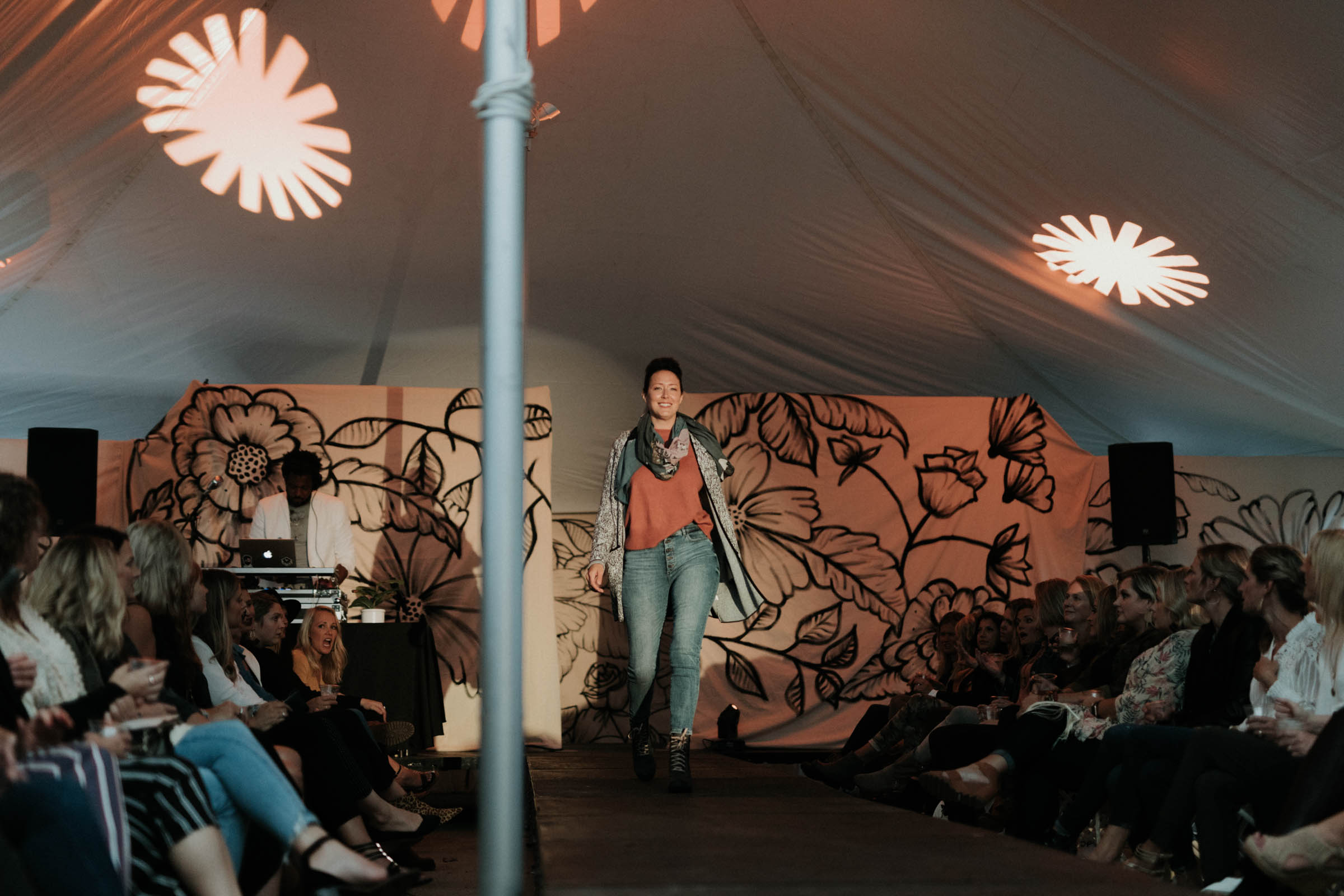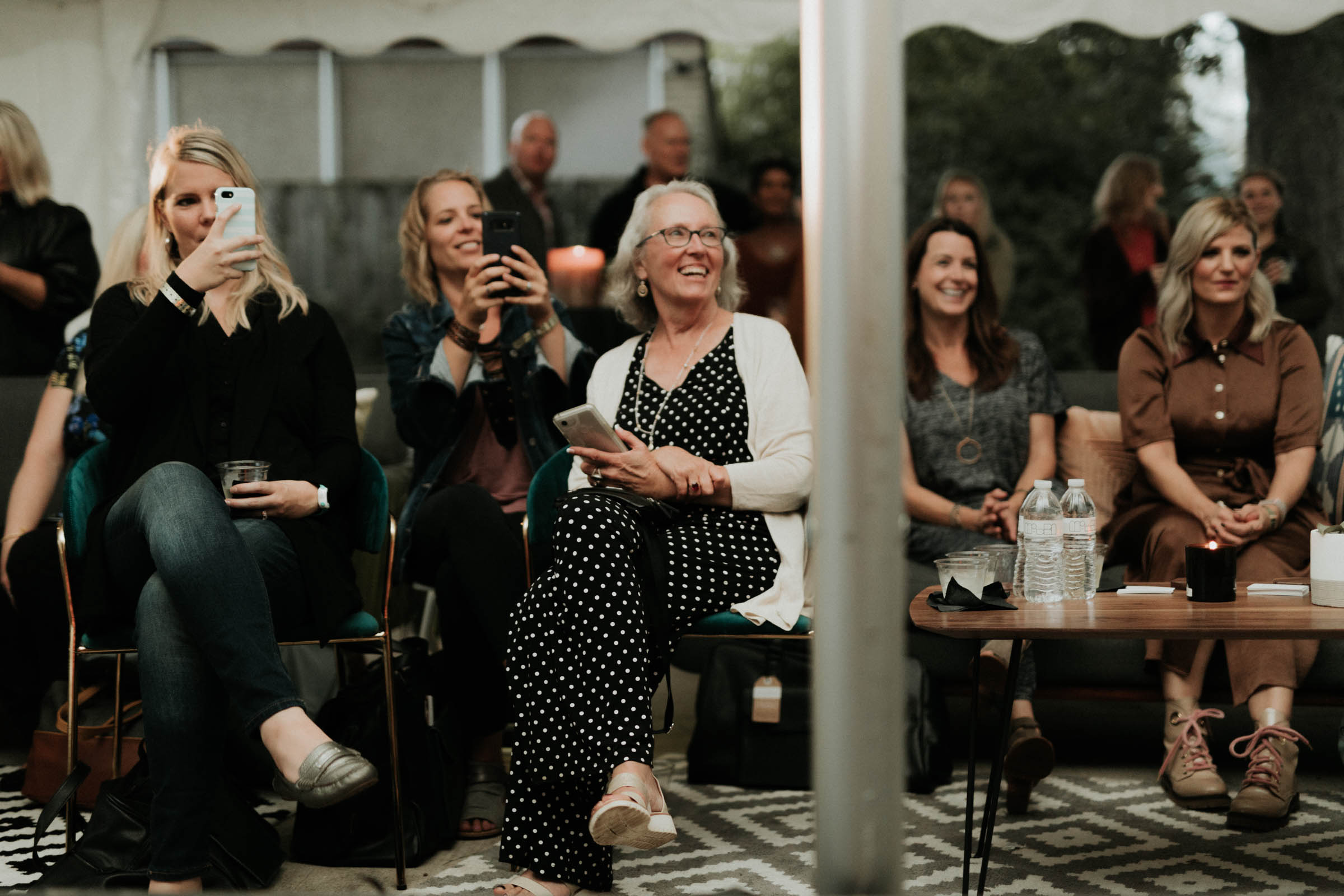 Some pics from the show. All of the styles are available in our stores right now!
HUGE thanks to all of our amazing models for volunteering their time - such beautiful ladies inside and out.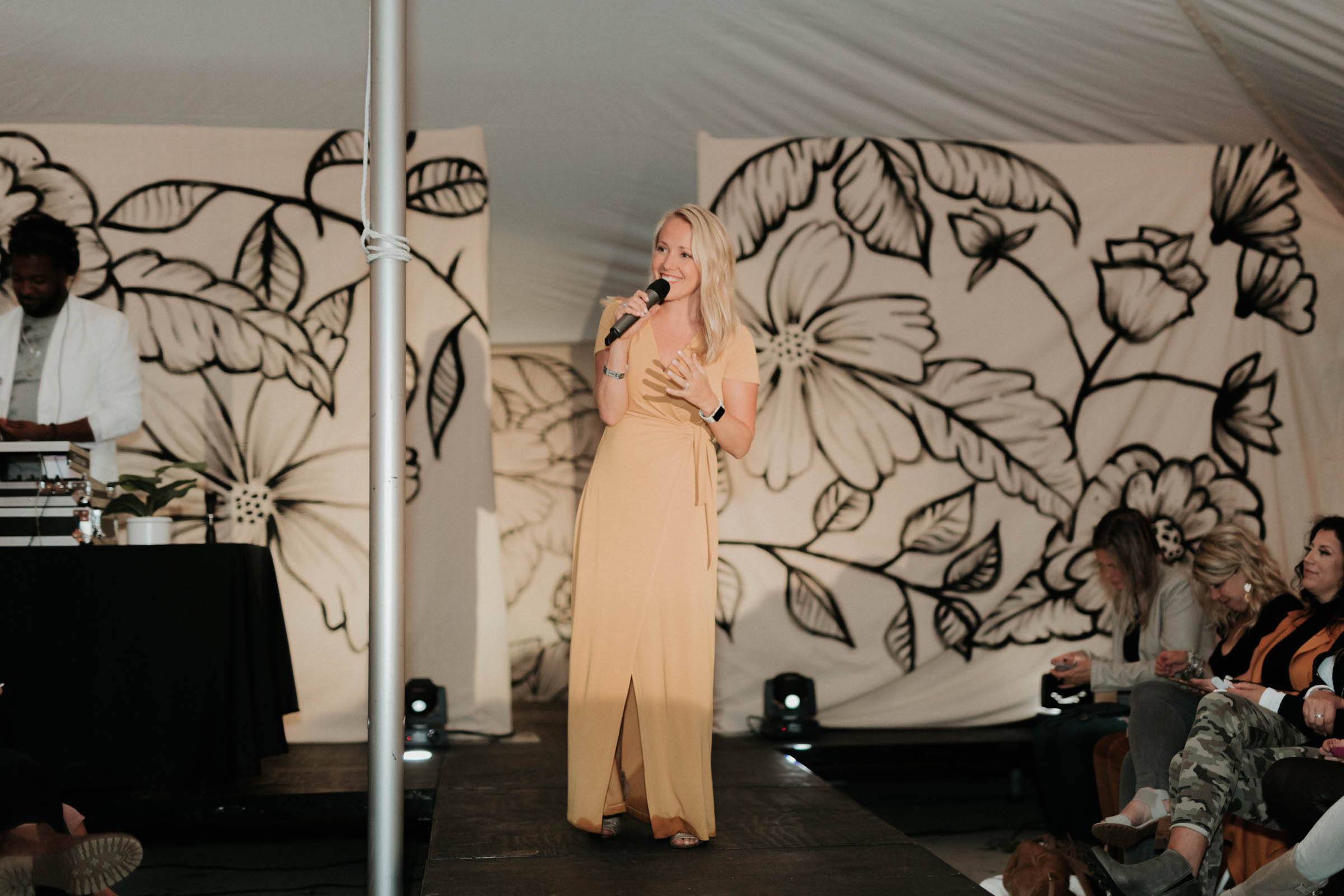 After the show Afton Devos (Chief Operating Officer of Kids Food Basket and my childhood friend), introduced a previous recipient of sack suppers who now sits on the board of kids food Basket. We got to hear her testimonial and let me just say - total tear jerker and an amazing reminder of exactly why we do this.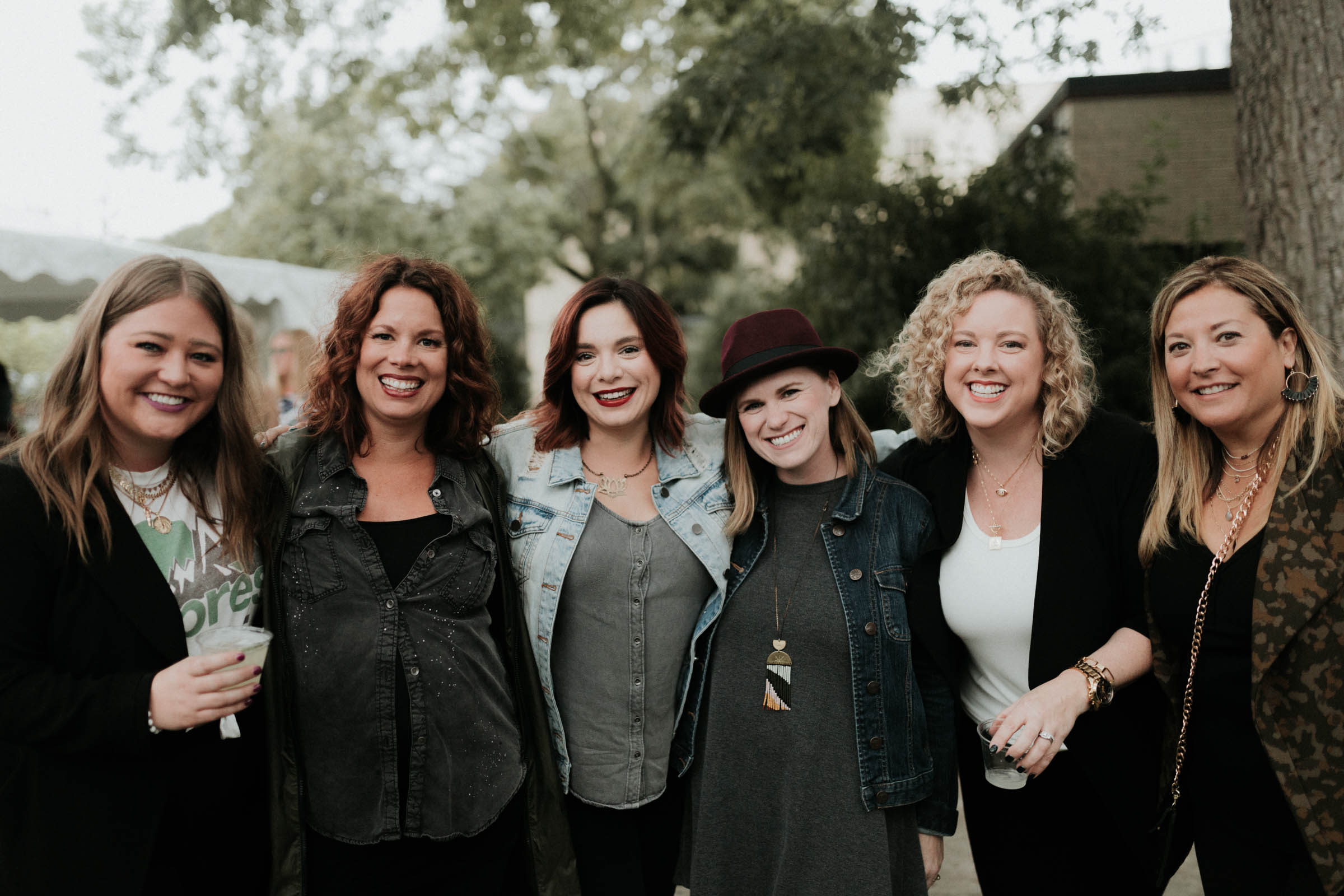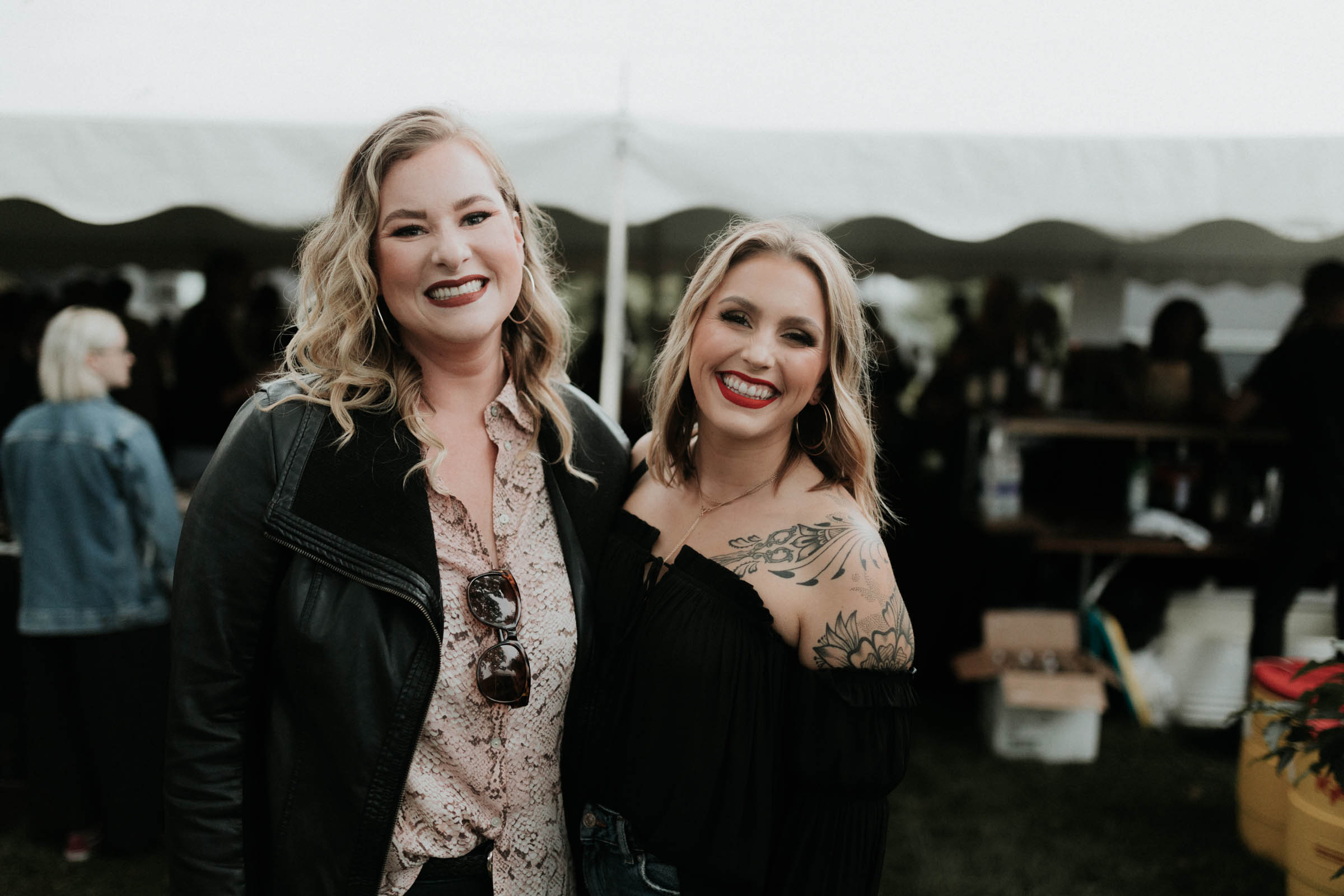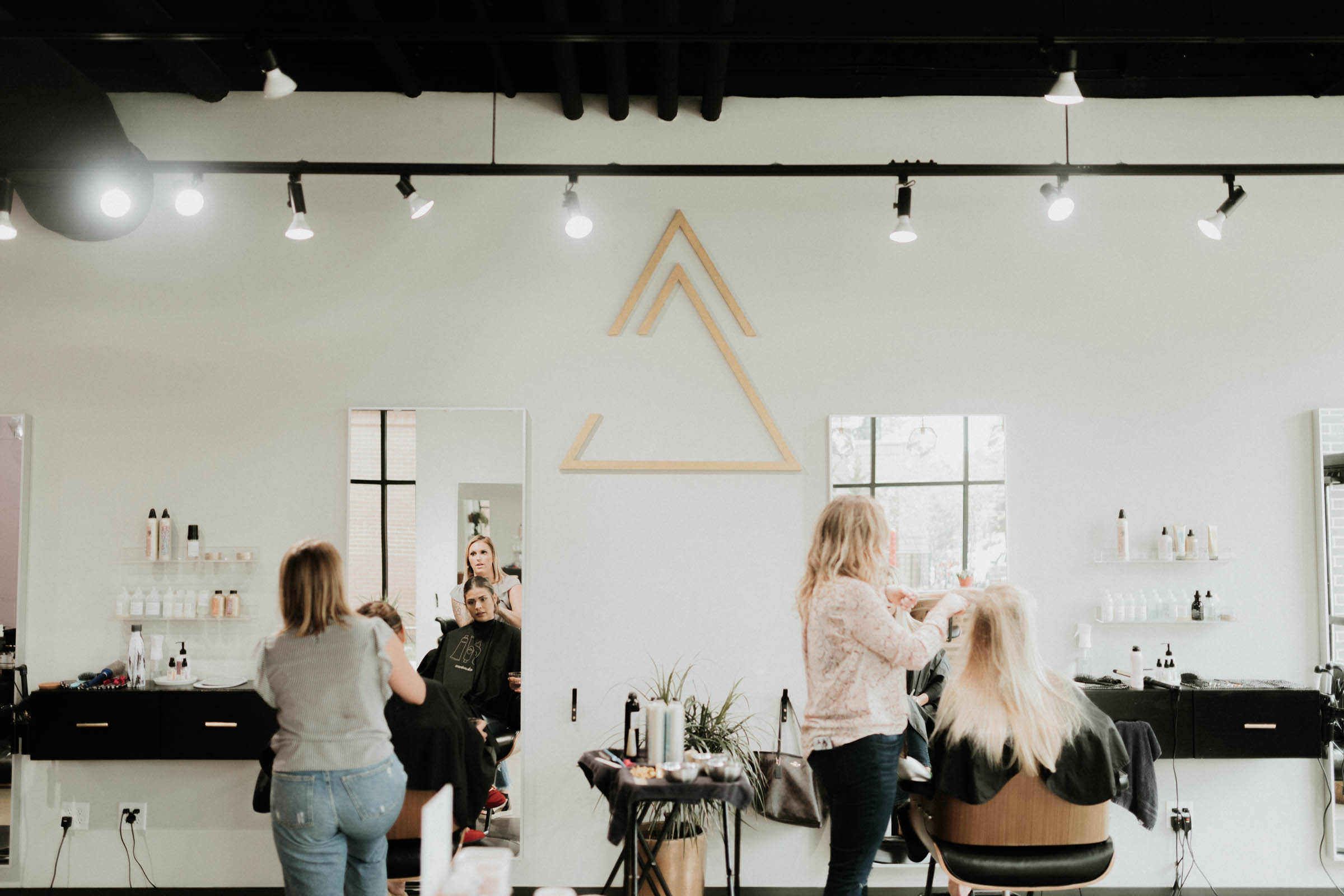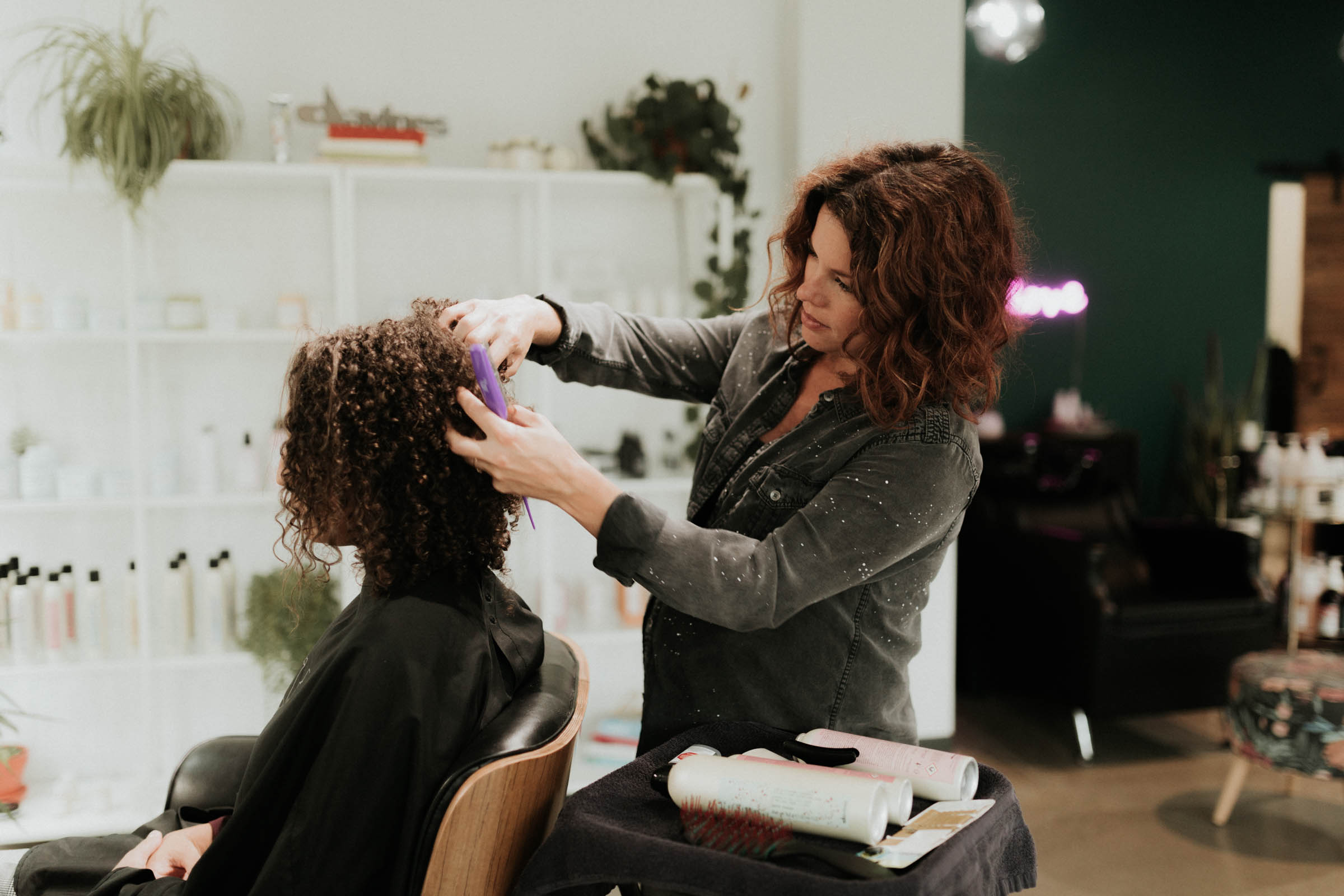 Thank you to the lovely ladies at E+L Salon who shut down their salon for the afternoon and volunteered their time to do all of the models hair. They have partnered with us since they opened their salon (and even before) and we couldn't ask for better lady bosses for friends / event partners.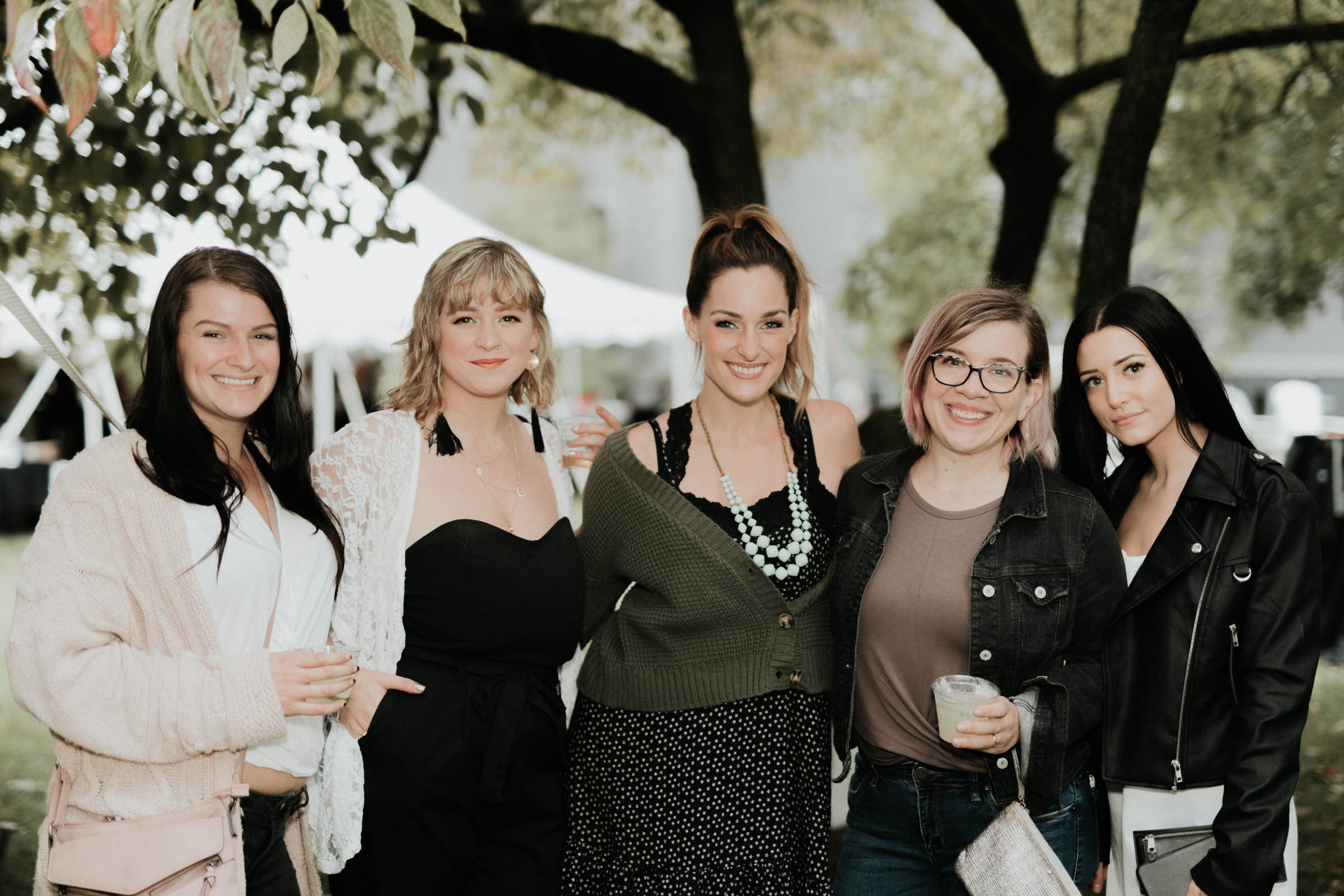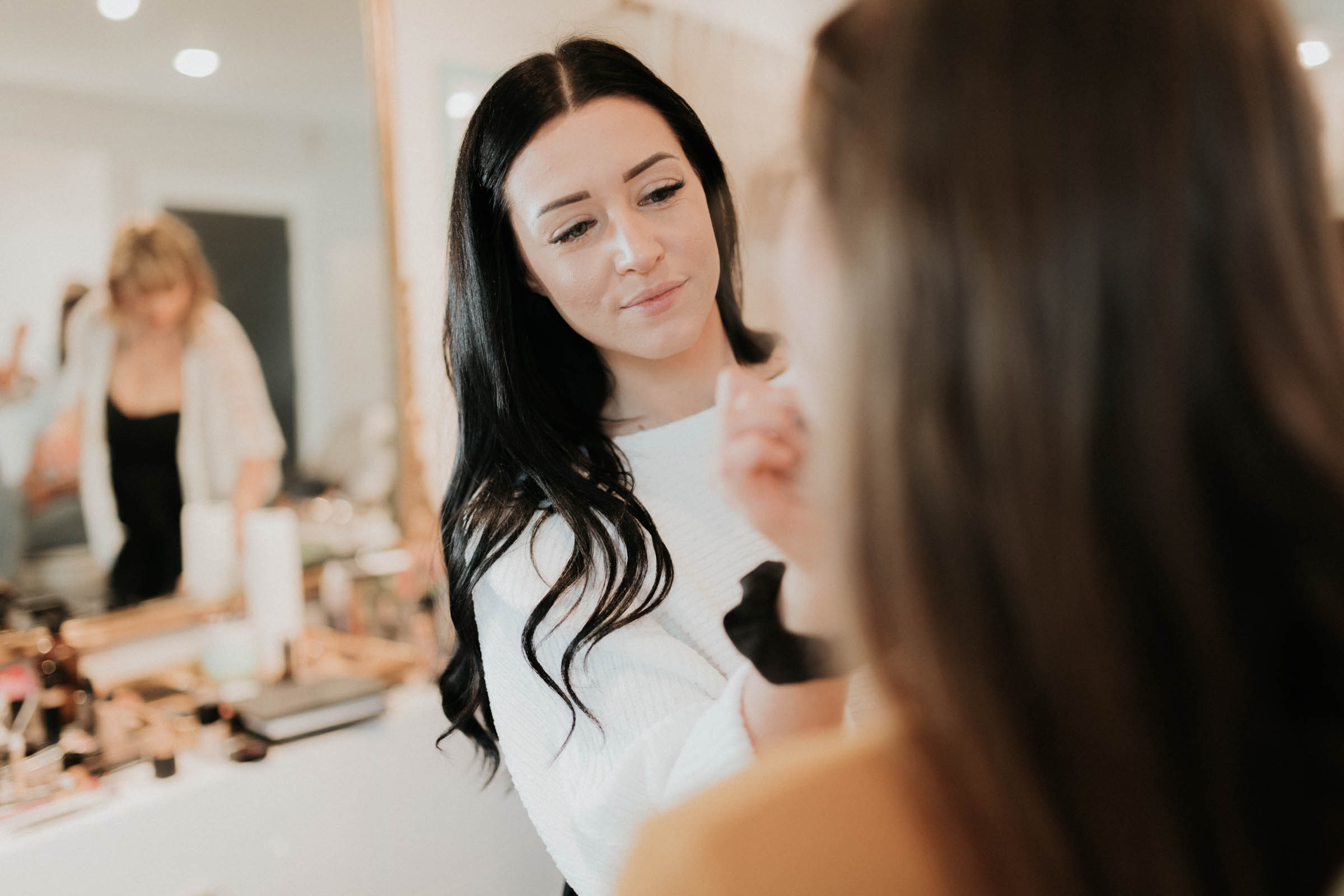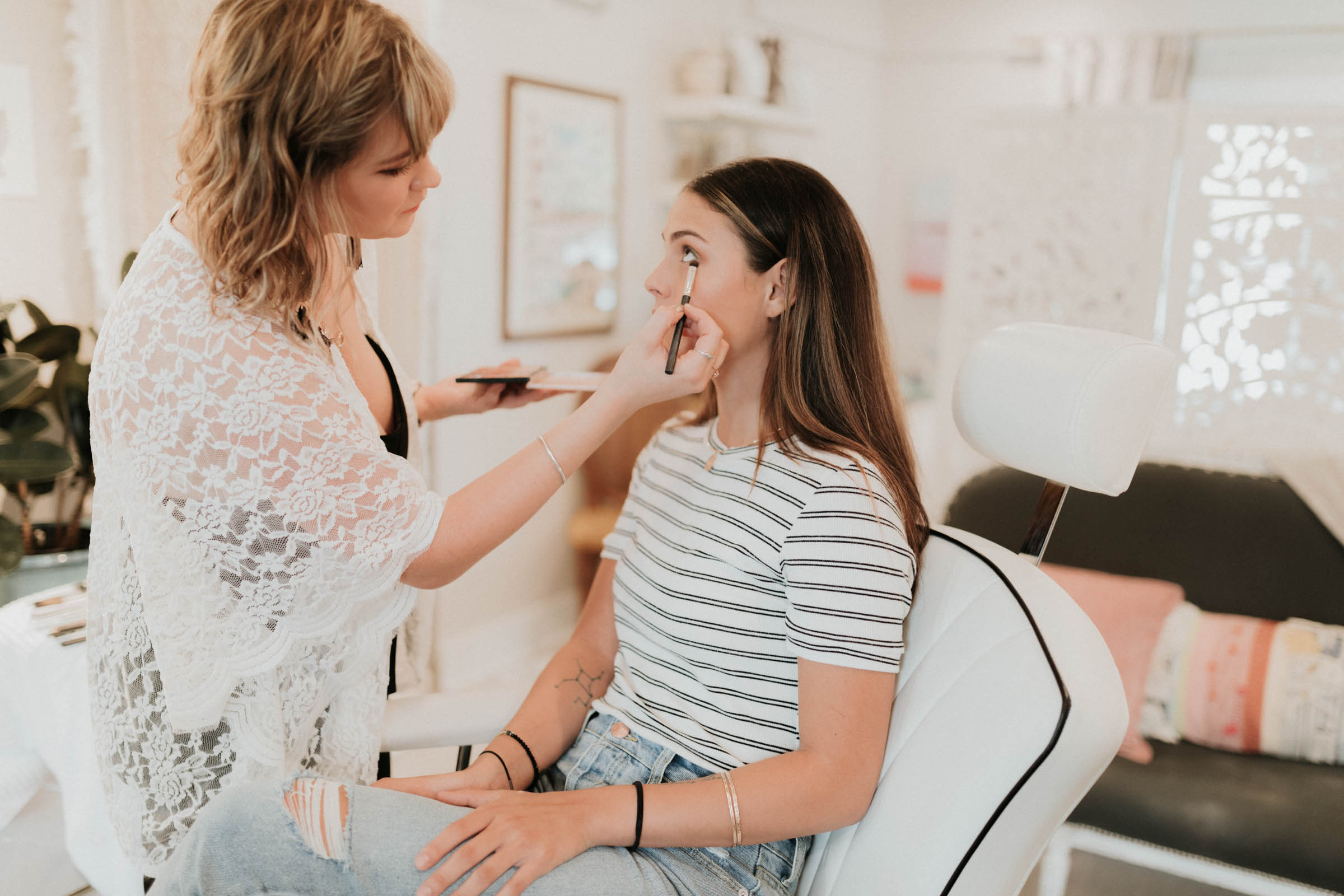 Thank you to our favorite Wealthy St. neighbors - Wanderlux Beauty & Wellness Co. They volunteered their time to do all of the models makeup and are my personal favorite for all things beauty - facials, lashes, brows, massages, you name it!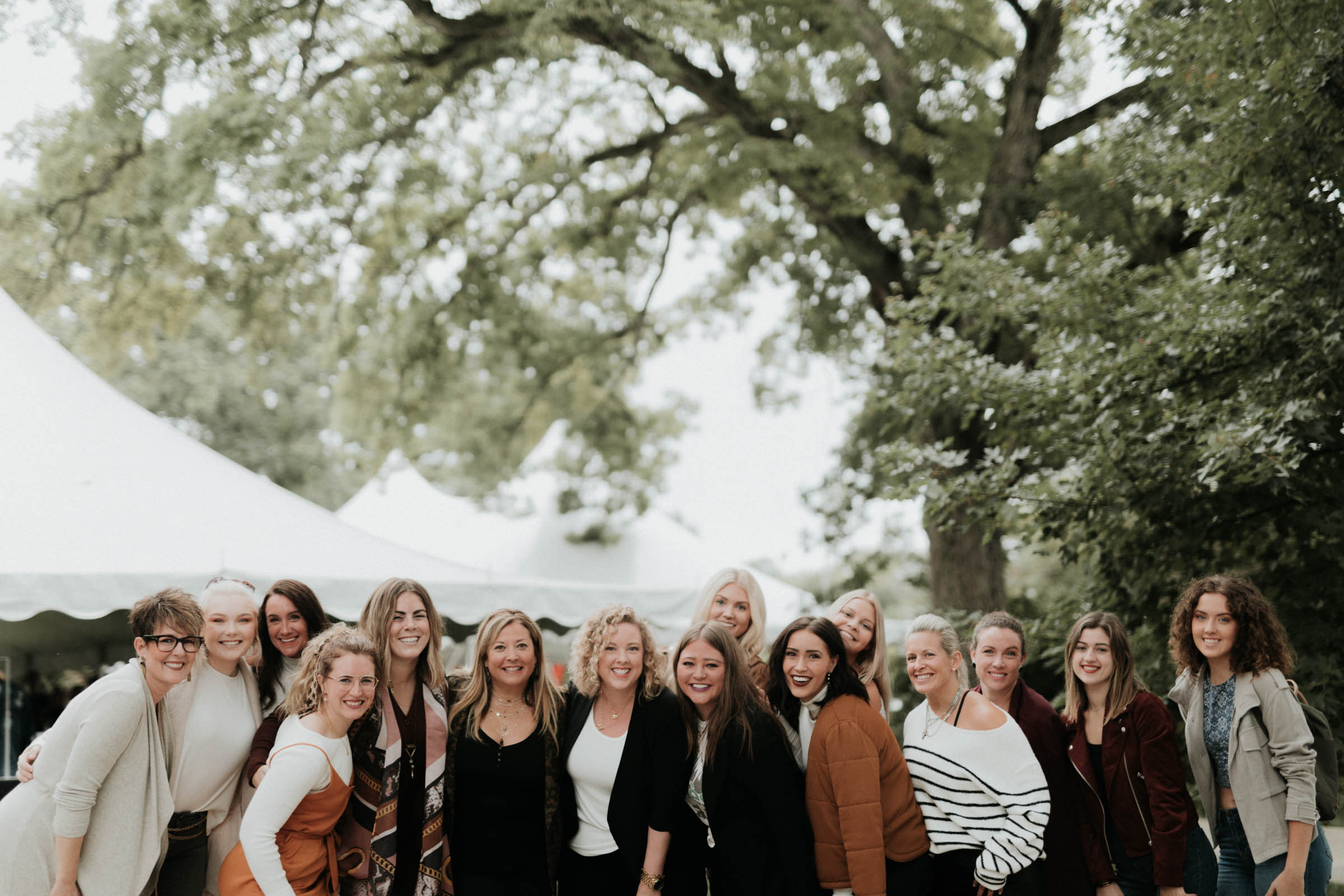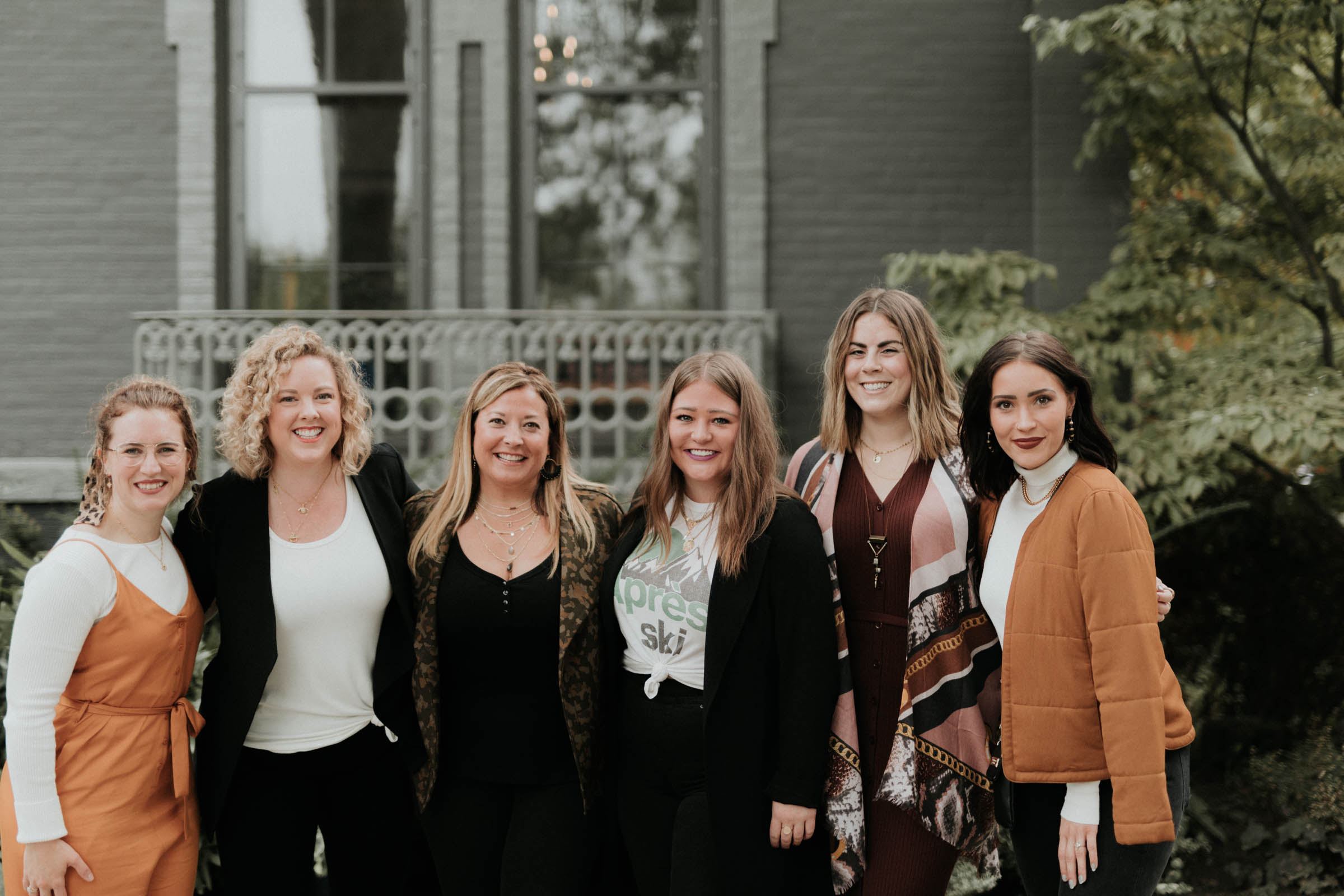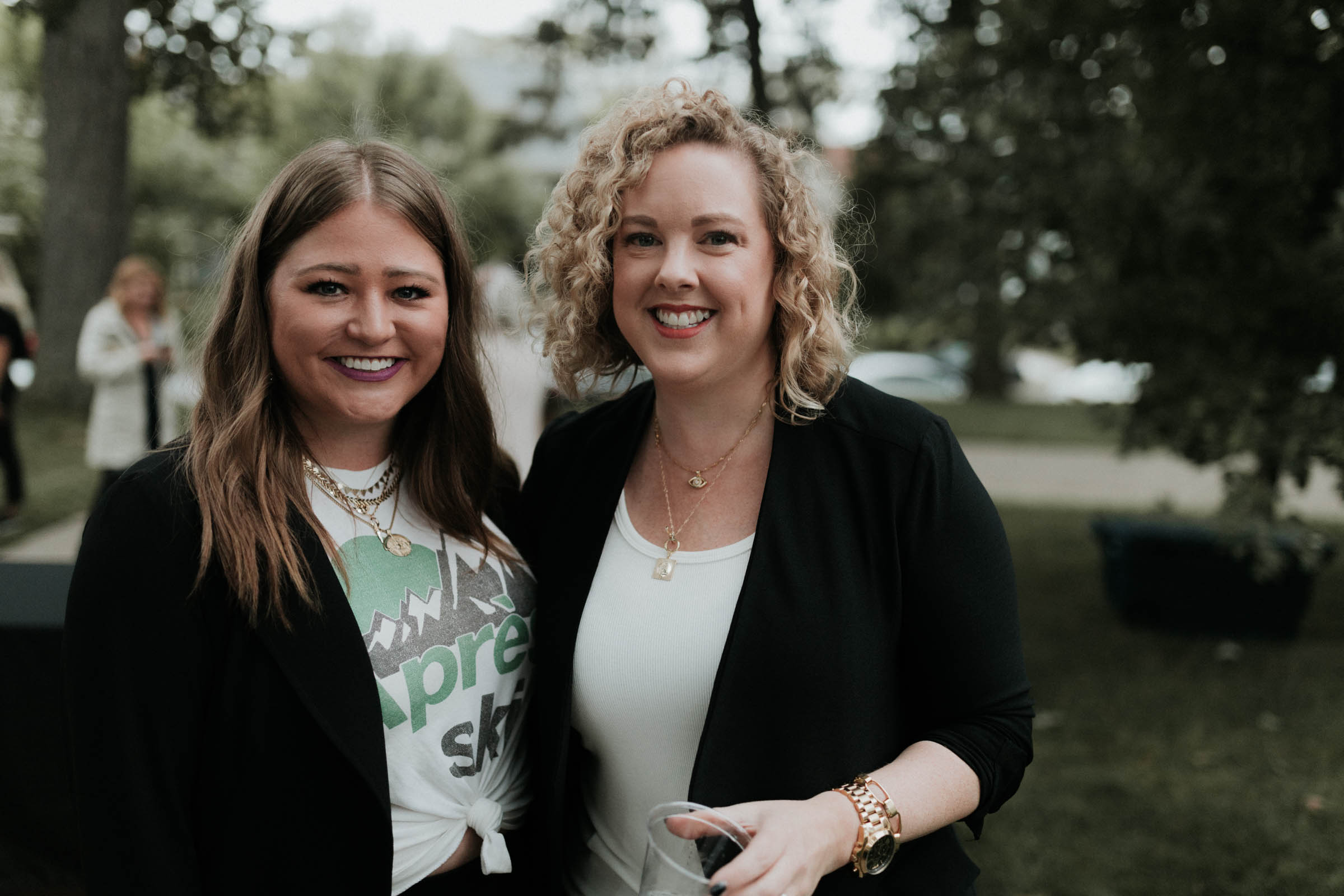 This team of ours... I couldn't ask for better ladies to spend my working hours with. They have become like family and are the hardest workers I know and they truly care so much!
The managers from all of our stores helped with this event + we had stylists from all 4 stores giving their time which tells you what amazing woman we have working for this company.
Extra special thanks to our GM, Sarah. I couldn't pull off this event without her... She truly has her hands on almost every aspect of the event from scheduling, to styling, to coordinating - all while overseeing all 4 stores. If you see Sarah, give her a high five (or 10) and let her know how amazing she is :)
Thank you to everyone who attended, partnered, and sponsored. We hope you had as much fun as we did and we hope to see in the stores and at more of our events!
xoxo,
Nikki Gillette
Founding Owner / President