The Art of The Flat Lay
Creating eye-catching and engaging social media posts is a top priority for us at Lee & Birch! We are so enamored with the product we carry and we want you to enjoy just as much as we do! Enter in one of our FAVORITE social media tools- the flat lay photograph. We're here to share some of our favorite tips and tricks for nailing your own perfect flat lay.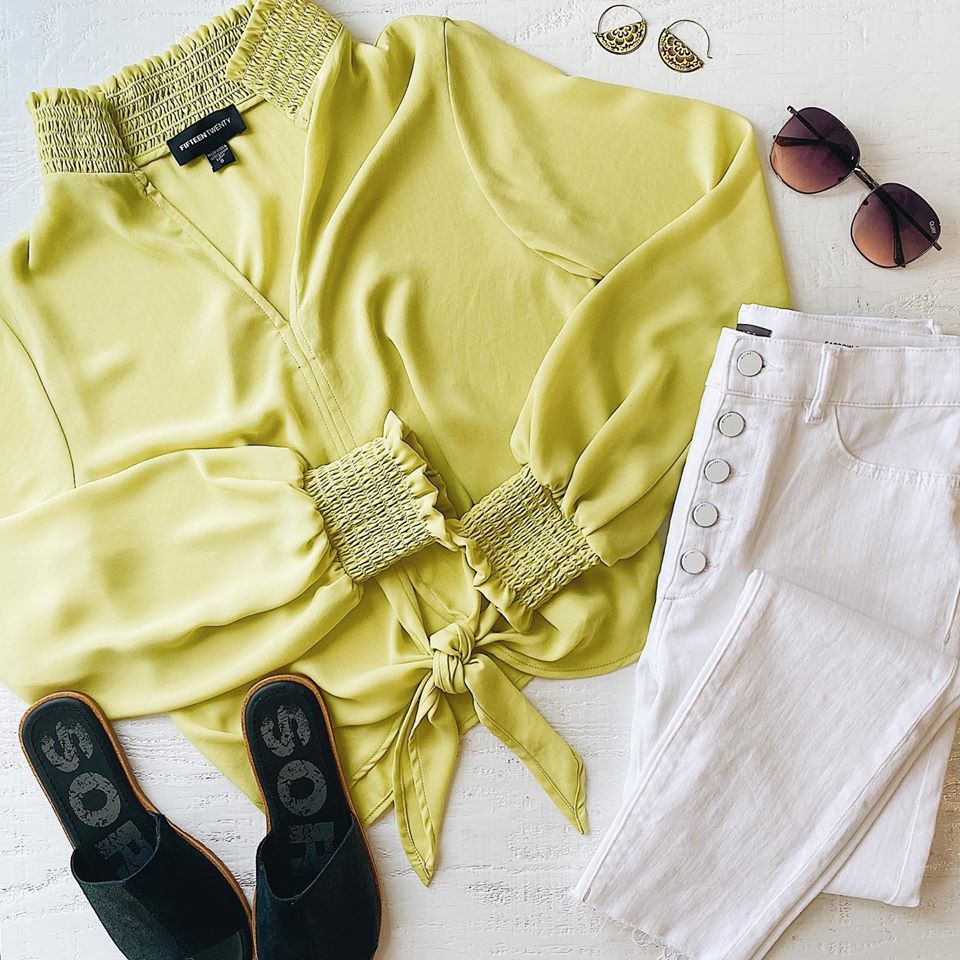 Smocked Tie Front Top DL Cropped Farrow Ella Block Slides Quay Jezabell Sunnies Floral Half Circle Earrings
Because we love learning and sharing with our friends and customers, we compiled our top 5 tips and tricks for nailing the perfect flat lay photograph!
Tip 1: Less is more! Stick to 6 items or fewer in your shot to ensure that each product is visible to the viewer on the other end of the screen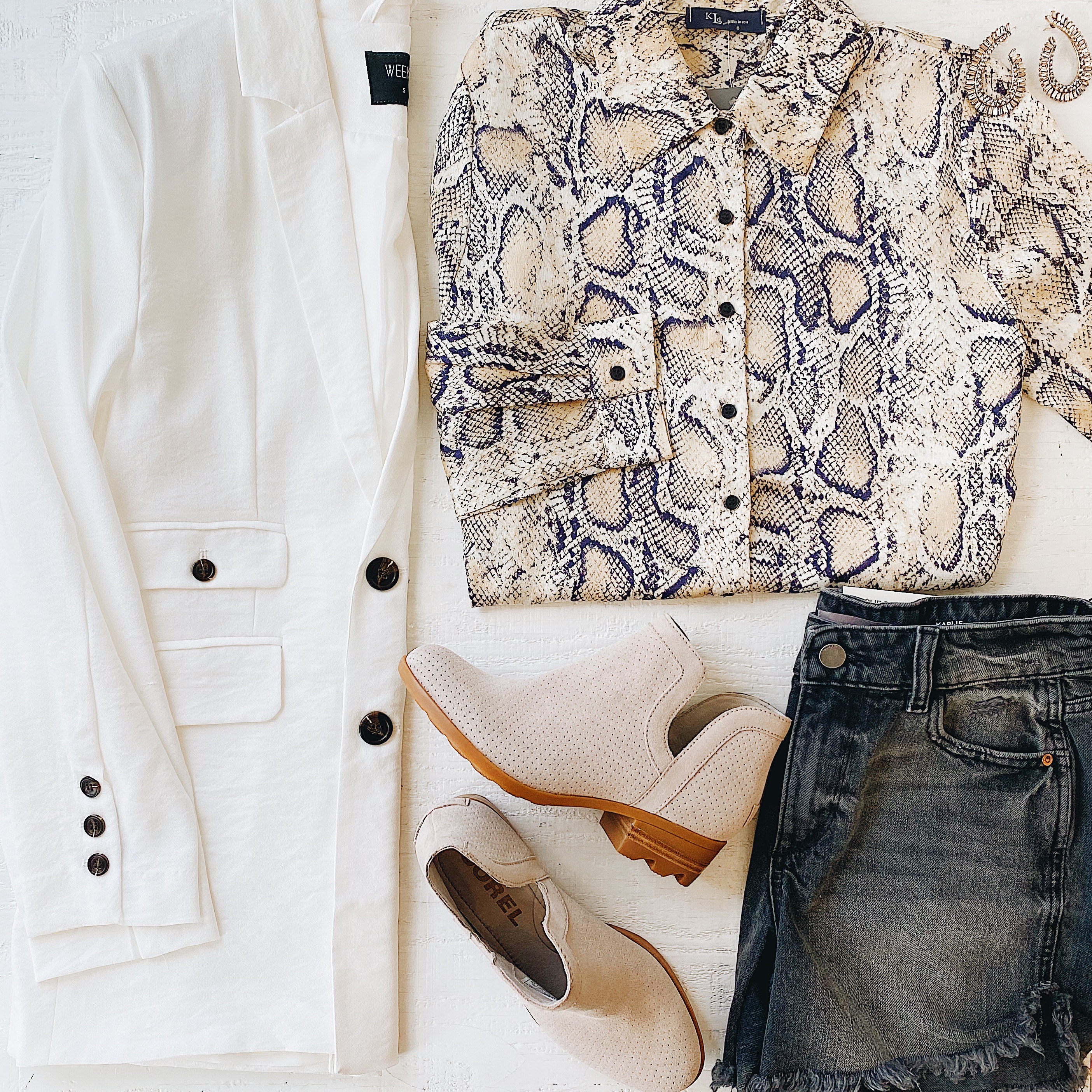 [Week& White Blazer] [Snake Button Top] [DL Karlie BF Short] [Sorel Lolla Bootie]
Tip 2: Gather the items in your flat lays either by similar style, or build a full outfit. You don't want completely opposite items competing with the viewers attention!
From Top Clockwise: [Kinetic Lite Lace Gold Leaf] [Kinetic Lite Lace White] [Kinetic Sneak Dove] [Kinetic Sneak Sea Salt] [Kinetic Lite Strap Natural Tan] [Kinetic Lace Dove] [Kinetic Lite Lace Black]
Tip 3: You always want some texture to exist in the photograph! It gives the pieces an "on the body" visual experience that is super relatable to viewers. So fluff the top, fold the jeans, let the natural wave of a material stay way, and have the sleeves or pant legs of product overlap and interact.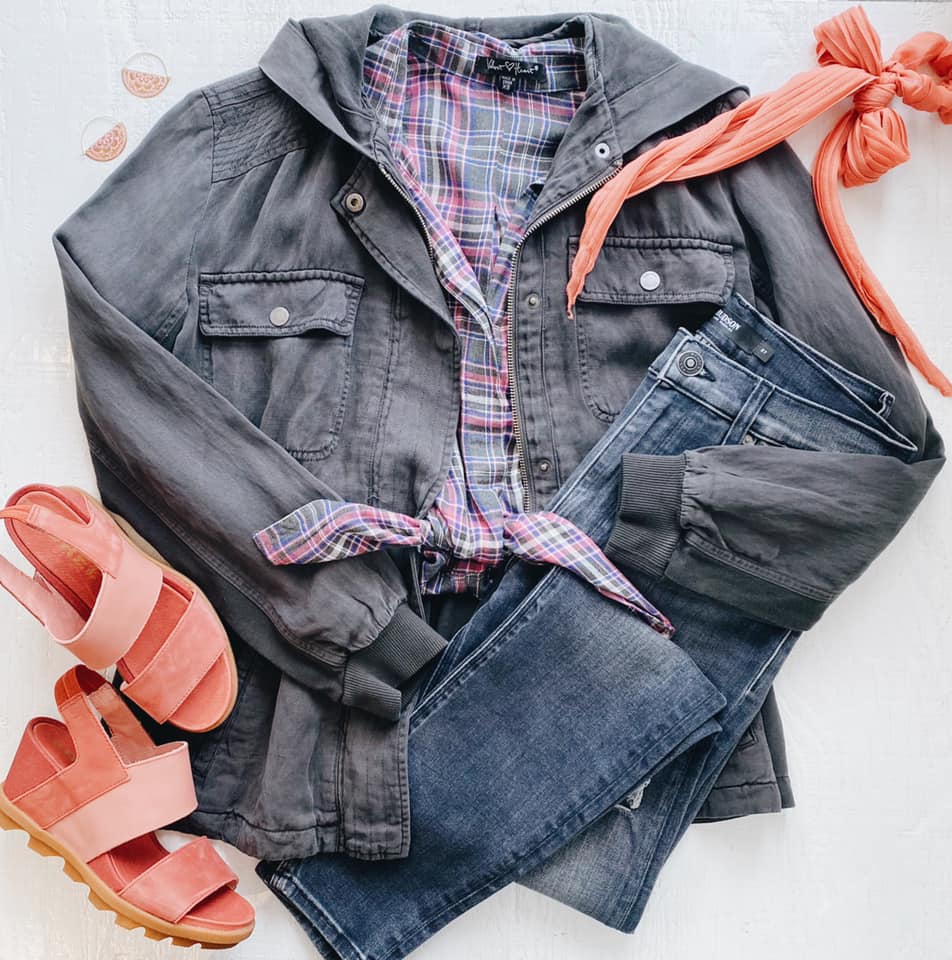 [Joanie II Slingback] [ Lead Anorak Jacket] [Riley Plaid Top] [Hudson Barbara Skinny Excursion]
Tip 4: Shoot your photos on a large, clean surface! Here at L&B we use a white display table with a wooden texture, but white comforters, marble counter tops, light concrete all work too! Your surface will affect the vibe of your pictures so choose wisely!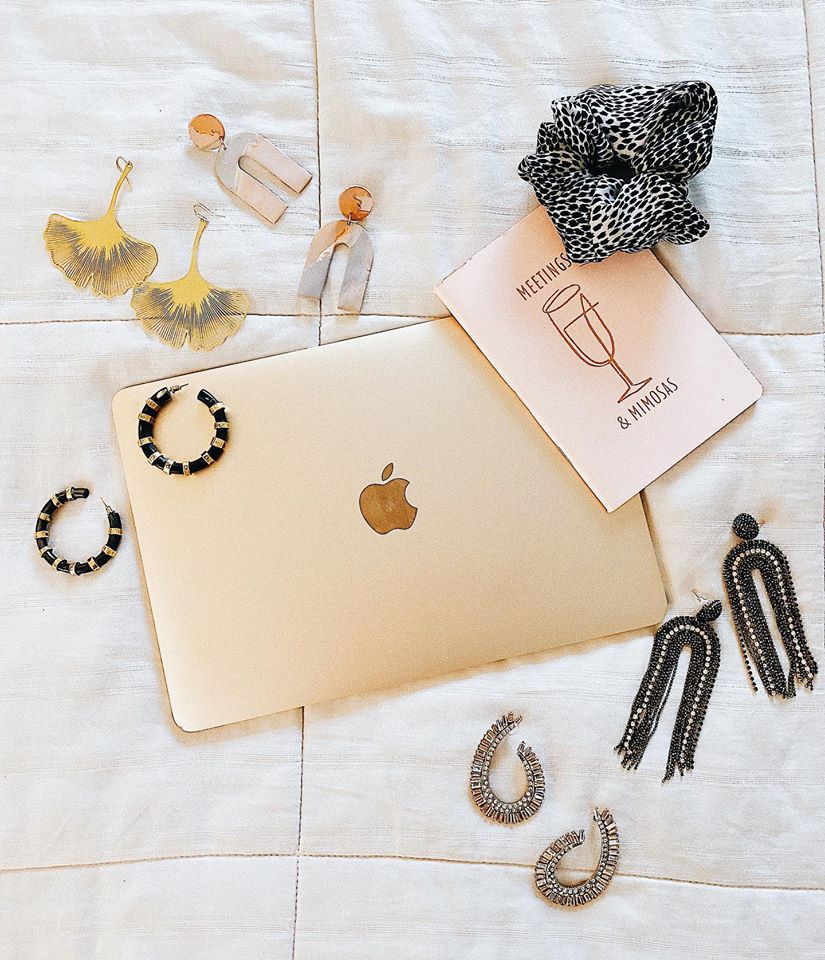 Tip 5: LIGHTING. The most important thing is to have killer natural lighting! Natural light is the best way to ensure that the product coloring stays the same in digital translation and also eliminates harsh shadows.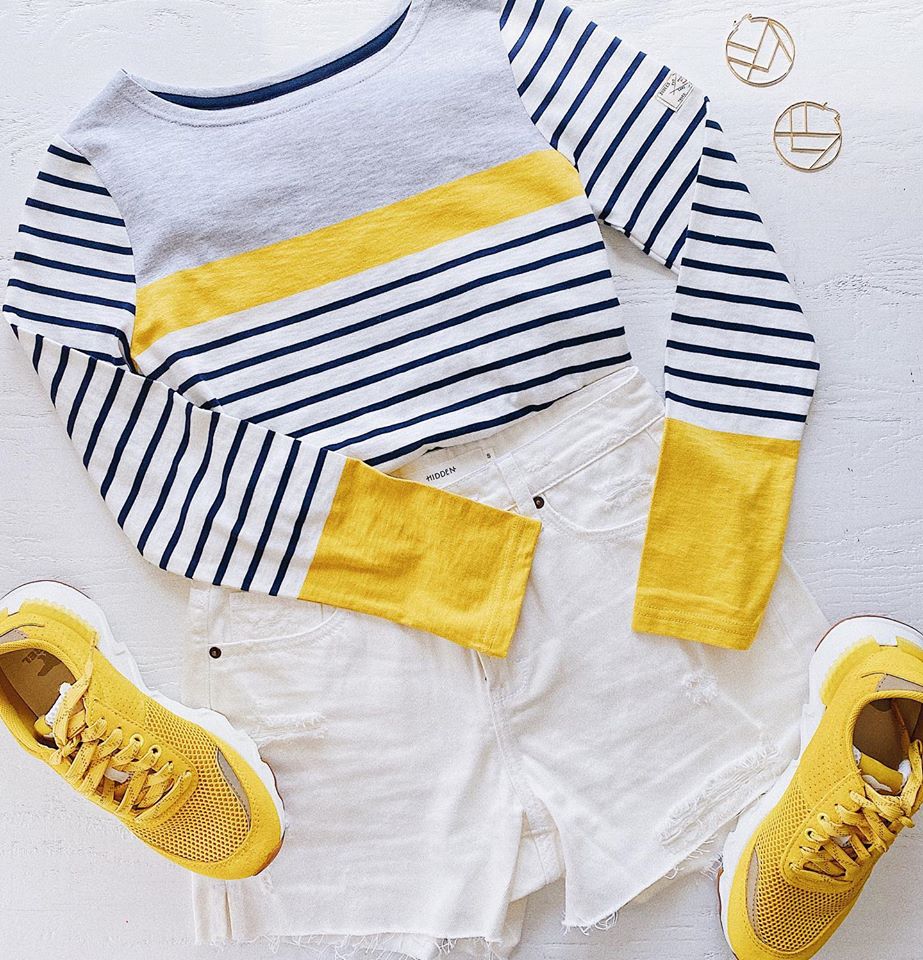 [Joules Harbour Stripe Top] [Hidden Mom Short] [Miranda Frye Hoop Earring] [Kinetic Lite Lace Gold Leaf]
And there you have it! These 5 rules are what we swear by for flat lay success! Go head and try it out at home with your favorite Lee & Birch pieces- feel free to tag us in your photos! Here are a few more flat lays to get you inspired!
Happy photographing! We can't wait to see what you create!
xoxo,
Lee & Birch!