Virtual Fashion Show- Take 2!
Thanks to YOUR overwhelming response (truly- you are all the best customers ever) we're bringing back our Virtual Fashion Show for a second night! Whether you tuned in to our Inaugural VFS (held March 26th) or this is your first one, we promise you're in for a night of fun, fashion, and GIVEAWAYS!
Featuring all new looks and 6 feet of social distancing we are all going to make Thursday Night, April 23 a night to remember!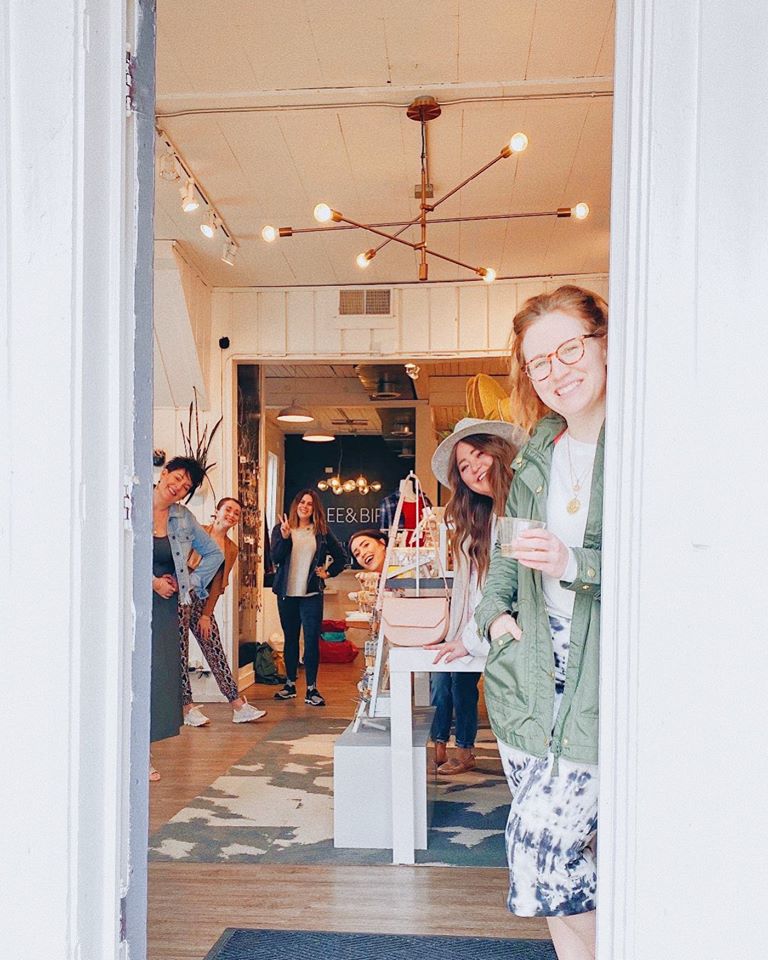 The team poses 6 feet apart at our first Virtual Fashion Show
For those of you who have attended our live shows- you know that we strive for an intimate and fun atmosphere. We want our audience members to feel like they're a part of the show! Thanks to technology, we are able to recreate that effect while we're all stuck in our homes! These virtual fashion shows come together in a seamless finished digital product-- but there is a lot that goes into creating the content that you watch at home!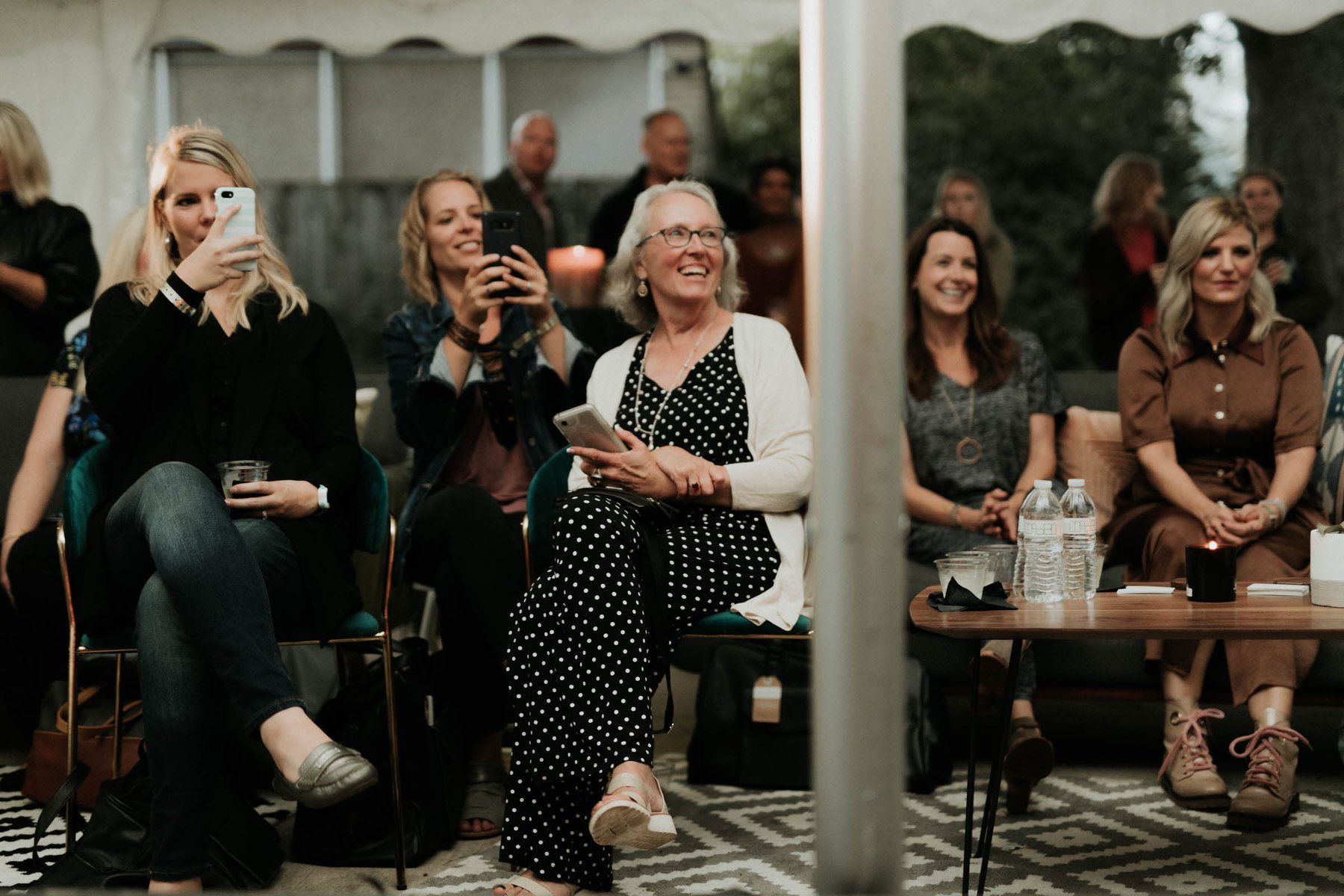 We miss your smiling faces in our audience!
Ever wondered how a Virtual Fashion Show works? Here's a little Behind The Scenes for you!
Fittings / Choosing Outfits: owner Nikki and our GM Sarah select the outfits for the models ahead of time, and coordinate the fittings. They choose the outfits to show you the most variety and ways to style our pieces!
Our models: Our amazing team! Normally we work with local modeling agencies as well as using our customers (because we want to represent all ages and body types), but during these times of quarantine we are utilizing our staff!
The venue: for those of you who recognized the space- you already know! But for those who may be new to the store- we film at our Rockford Location! It's relatively central for all of us and there's room to socially distance ourselves!
The runway: our models line up and walk on the store floor! We have to get creative in our space!
The filming: Nikki and Sarah have a store iPhone on a tripod and they stand at the end of the runway and comment as the models walk down. This set up is a blast because the models can interact on the runway too!
The editing: Cam Nelson, our graphic designer as well as senior stylist in Rockford splices it all together on an app that the rest of us can't even pretend to understand, and the finished product is then ready to upload to livestream!
THE EVENT: we go live on Facebook! This is fantastic because we can interact with you via the comments, we do giveaway drawings, and it's so fun!
Outfit selection in progress!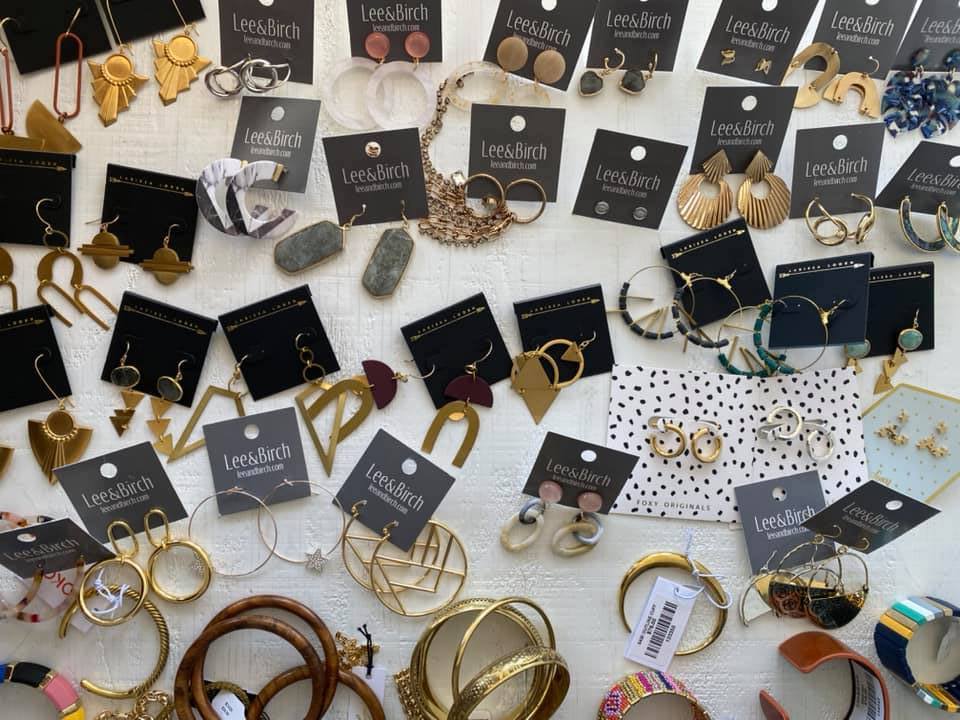 Picking all the jewelry for the models!
And for those of you ready to rock it out with us on Thursday April 23- here are the details!
Show starts at 8:30 PM EST and is FREE to join/ watch on Facebook!

Special discounts / deals- will be announced the day of the show

First 10 sales over $100 get a FREE swag bag worth over $100!


All Sales over $500 receive a swag bag

Live giveaways throughout the show ( WE HEAR A PAIR OF SORELS IS ON THE TABLE!!!)

Deals last until 11:59pm that night (4/23)

Stay tuned to our social media accounts on Facebook and Instagram for updates on what the deals will be and what the giveaways will be as we near the start time of the show!
RSVP HERE: https://www.facebook.com/events/513222312684787/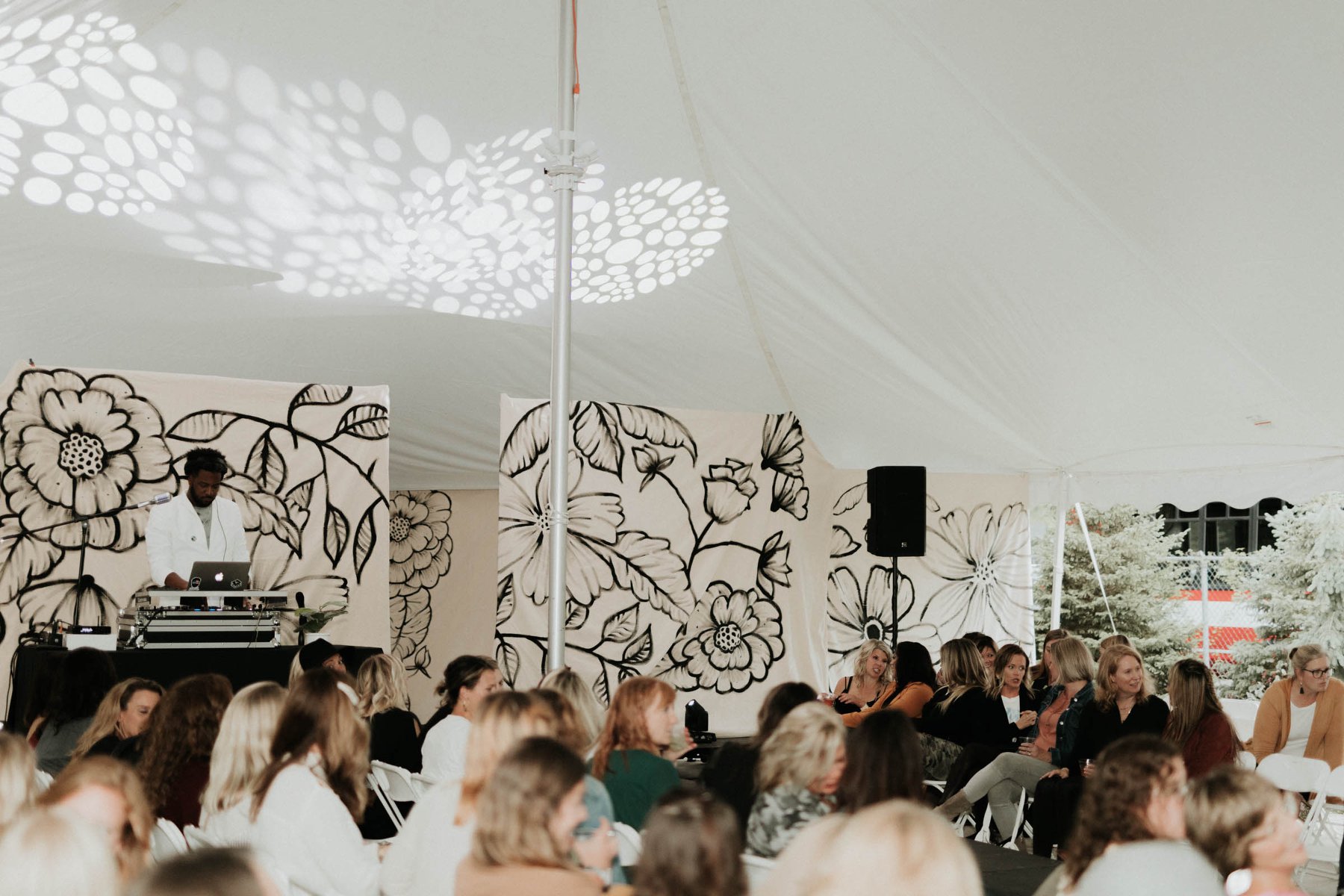 Use Your Imagination and turn your living room into this scene from last year's Runway Off Wealthy!
Thank you SO MUCH for being such an amazing community of shoppers and friends! We truly cannot do this without you!
xoxo Lee & Birch